---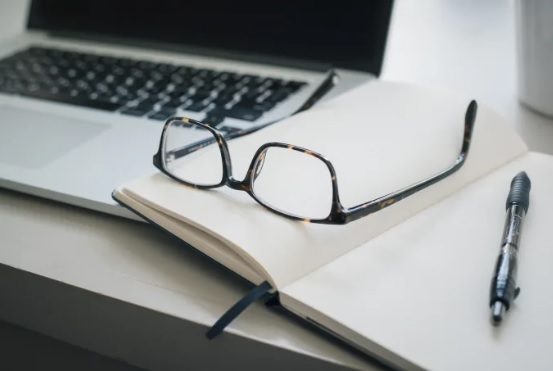 Are there any employment opportunities for English majors in the 21st century?
Students often hesitate when it comes to career-building endeavors with the Anglo-Saxon dialect as their major subject. Though learning English isn't less marketable than any other degree in established sciences. So, you'll graduate college endowed with several in-demand skills by keeping this language as your chief area of focus. Yes, language graduates have declined in number after the recession (2008). The Washington Post reported in 2019 since STEM degrees have overshadowed the job pool! But there isn't any shortage of lucrative careers or high-paying jobs for literary experts. It's still a financially rewarding field for students.
Job opportunities for English majors
What are some skills that you learn being an English major? An anglophone can study his/her language to excel in several qualities sought after by employers in different industries. Since an English major will cover a broad syllabus, tackling subjects ranging from ancient to contemporary and prose to poetry. So, studying this West Germanic tongue makes a student well-versed in some valuable abilities, e.g., writing, research, creativity, communication, critical thinking, problem-solving, and different capabilities.
How much do you make with an English degree? It depends on the niche you choose and the experience you gain. It's an estimation that the average salaries of English graduates fall below $50,000 a year. However, the experience can help you earn between $90,000 and $100,000 or even more. Online education has enabled students to gain more English-related experience. Thanks to digital courses, you can acquire an English degree online now to enhance your literary acumen and apply for the following options:
1. Teacher
You can become a teacher and educate youngsters at some college/university about the beauties of the English language. You can spark a literary spirit in juvenile minds with your teaching acumen and create linguistic experts for the future. But an English teacher needs to acquire teaching certificates first. A high school educator makes over $60,000 annually, although 10% of teachers earn approximately $100,000! Moreover, BLS expects this career to expand by 4% this decade.
2. Reporter
Making approximately $50,000, reporters come into the category of journalists. But journalism isn't helpful enough if not accompanied by some linguistic expertise. As a reporter, you won't interview subjects only but also write reports about your findings. Reporters who work in radio/television earn more money than their newspaper colleagues. Therefore, English majors should attempt to acquire a career in journalism. It'll open several pathways for students who wish to excel in electronic media.
3. SEO specialist
SEO has become a requirement for websites to enhance their visibility online. This career requires you to produce search engine optimized content for your employer. With unique content, enough backlinks, and analytical skill, you can easily improve a site's searchability. These specialists earn between $50,000 and $60,000 annually. This career remained lucrative even during an ongoing pandemic as well. So, English majors must pursue this career and become proficient in SEO.
4. Paralegal
How do you become a paralegal with a major in English? Since your education helps you acquire the proper research, citation, and critical-thinking skills for this career. Legal assistants today make more than $50,000 on average. However, some top-earning paralegals are more well-endowed. Firms have different requirements for these individuals. Some need paralegals to have a specific certification to work for them. Still, a bachelor's degree seems sufficient to begin your legal career.
5. Editor
To manage their published goods, such as books and newspapers, organizations require a detail-oriented individual. These editors also review digital content. They have the option of working for a company or working for themselves. You may begin your career as a proofreader or just an assistant but slowly crawl your way up the promotional ladder. An average editor makes just over $60,000 every year. He/she must be vigilant about grammar, vocabulary, and word choices.
6. Technical writer
As a technical writer, you get tasked with penning down documents (e.g., instruction manuals) for the audience's understanding. These documents should be accurate and understandable for readers to implement their guidelines quickly. So, the writer must have literary abilities as well as a grasp of basic science. Technical writers make over $70,000 annually, with English majors being the most qualified graduates for this job. You may also find employment opportunities in many industries.
7. PR manager
As a public relations manager, you're responsible for maintaining your company's positive image in the market by publishing the right content. You will also save your organization from backlash while regulating the company's public image. These managers make around $120,000 annually on average, and this career is likely to grow by 9% this decade. In addition, you'll be in charge of writing press releases, implementing promotional campaigns, and serving as a spokesperson for your company.
8. HR manager
An organization's human resources department constitutes its lifeblood. This department is responsible for recruiting new employees and handling the existing ones. That's where an organization needs someone well-equipped with people skills. English majors can become HR managers since they have the correct abilities to pursue this career. An HR manager makes more than $120,000 every year on average. Even during a pandemic, companies require more individuals for human resources.
9. Marketing manager
You can also get hired to create marketing strategies and architect advertisement campaigns for an organization. These promotional activities attract more customers and increase the company's sales. With 6% projected growth, this career is counted among the most profitable English majors today. You get paid over $140,000 a year for your services. Your capability to communicate comes in handy as a marketing manager, and creativity helps you do your job effectively.
Conclusion
So, is an English degree worth it? We've established that a student can get a job – one meaningful and high-paying employment opportunity – by gaining some Anglo-Saxon acumen. So, don't trust websites that tell you there isn't anything else to do for English majors besides teaching. Though STEM degrees help you quickly begin their career-building campaigns after graduating though English students struggle at the start. Thus, a New York Times article states that, while engineers sprint, "English majors endure" in the salary marathon. But, with the right skills, you can easily catch up to your science buddies. Online education allows you to sharpen the skills needed to join the workforce as an English degree-holder.
---