---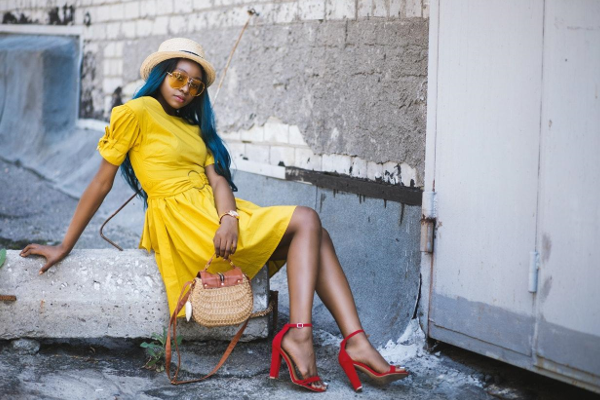 Women are always on the go. They're running errands, going to work, and taking care of their families all day long. And with so much going on in their lives, staying up to date with the latest fashion trends can be difficult.
When you consider that womenswear is the most profitable apparel category globally, it's easy to see why new style accessories are in high demand. In 2021, the latest trends in women's accessories will be bold and colorful. There are many new items to choose from that will make you stand out in a crowd with your unique style.
But there's one tiny problem. The variety of options in the fashion market can also make choosing quite a challenge. Fortunately, this post covers eight of the best style you can expect and accessories to look forward to.
1.  Cart pen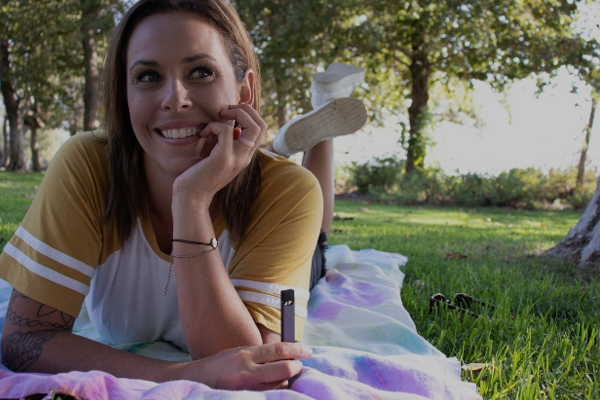 Discrete, sleek, and remarkably subtle, the latest cart pen from W!NK also comes with flavorful e-liquids. They are as fashionable as any other product in the industry. From renowned female creators, these pens are women-made for women. The W!NK makers seek to fill a void in this booming market by looking at specific needs that they can meet with their premium products.
Having just launched this past December, you won't regret getting your hands on any of these items, including the sleek Signature Pen and one of their trademarked Terpessence flavor cartridges. These will suit all women looking to add a timeless vaping accessory that blends with the rest of their outfits.
2.  Statement earrings – the bigger, the better
Just as trends in jeans silhouettes fluctuate from skinny to wide, and sometimes somewhere in between, earrings follow a similar pattern. A few years back, the entire earring trend was delicate, with tiny studs, baby hoops, and other itty shapes being the prize possession of many women.
And though the simple, subtle everyday earrings still have their place, oversized earrings are having a bit of a moment. Let's hope your earlobes can handle these because bigger is better in 2021. But have no fears because these larger-than-life lobe decorators can become the centerpiece of your outfits and make an impact on everyone around you.
3.  Retro scarves
Scarves are currently one of the most familiar accessories out there, but they seem to be making a comeback this spring in unexpected ways. So forget the old-fashioned winter scarves and instead opt for a chicer and retro look. Tie them around your neck like any old daytime piece, or wrap one elegantly over your shoulders for more of that vintage glamour look you know all too well and  they Look Fantastic as well. You can also pair these with red lipsticks, sunnies and even throw some jeans on to give off some old Hollywood vibes. The retro scarves are indeed good combinations with several clothes you already own.
4.  Oversized sunglasses
It's just hard to ignore the cool and chic look of oversized sunglasses. This summer, you can have all eyes on your style with large shades that provide UV protection on those hot days. The right pair will give the perfect finishing touch to any outfit this season. It could be a classic look like Audrey Hepburn or Jackie Kennedy's classy elegance, depending on your fancy.
Even if you want to look like an updated flower child in time for music festivals, oversized sunglasses can have you and your eyes covered. Picking up the right pair of this essential women's accessory can have you feeling like your favorite celebrity from the '70s.
5.  Fanny packs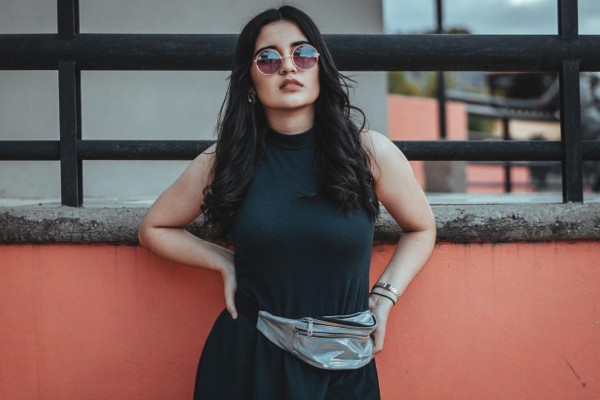 Formerly known as a sporty accessory, donning the fanny pack quickly became passé when only tourists wore it. But thanks to its comeback on the runways of prominent designers like Louis Vuitton and Fendi, the funny pack has achieved cool-girl status. Now you can get your chic belt bag that will seamlessly integrate into any wardrobe look or invest in an iconic style like Louis Vitton's monogrammed version, which is turning heads this season.
It makes little difference whether you're looking for an everyday bag that costs a few bucks or leaning more towards investing in a classic style; large and small brands offer stellar options – from classic leathers to millennial pink acrylics.
6.  Quitting
Quilted leather is usually standard in purses no matter where you look, but it's been slowly finding its way to scarves, shoes, hats, and other accessories. Quilted pieces are usually associated with heavy winter coats, but certain quilt-style accessories can prove appealing in any season. The exaggerated puffs that embellish the volume of these clothes make them eye-catching accessories, whether young or older women wear them.
7.  Jumbo Organza Scrunchies
Jumbo scrunchies are still in style, but a new trend is taking over. Organza headbands have been spotted all around the fashion world, and they're perfect for any occasion. They come in an assortment of colors. Whether you want ultra-sheer, more opaque styles, or super shiny options, you will find the color of your dreams.
If even if you'd prefer something lightweight, that's easy on your hair when going out, or if you need some extra warmth as winter approaches, these trendy pieces will make it happen while looking fabulous at the same time. Even better, they don't cost a fortune.
8.  Chokers
If you want to be set for the summer, it's time to find yourself a unique piece of chokers. Take up the challenge and unexpectedly wear this trend – try pairing one with a stylish sun hat when going out or go minimalistic-chi by layering one under a turtleneck as daywear.
If there's any question about how well-designed necklaces are still trending high this season, you can find the needed inspiration: why not wear them double? A unique look of stacking different colors together, from solitaire pearl (with leather string) to rose gold tones, is sure to not only make your outfit stand out but also add that extra class.
Conclusion
Hopefully, you found this list of the newest and best in women's fashion to your liking. Which one is your favorite? There are many cool styles and accessories to look forward to in the coming months. Have you bought any of the entries in this list? If not, you should give them a try.
References
---