---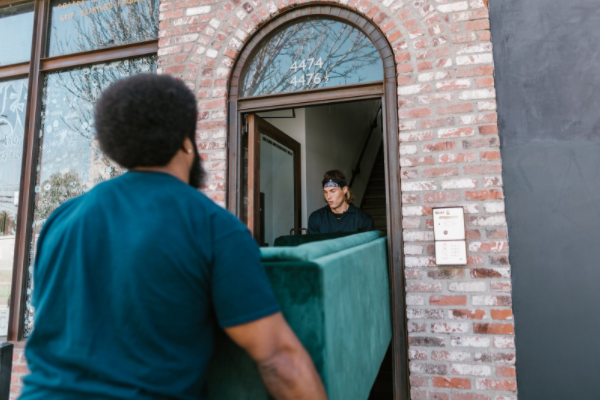 Whether it's home or office space, junk, waste, and garbage tend to pile up at a rate of knots. 
While sometimes you can tackle the waste yourself, other times you can't do it without hiring a junk removal service. 
Junk or rubbish removal services lay a helping hand to home and business owners by hauling off the junk that clutters their environment, establishing clean, organized, and sanitized surroundings. 
But when is the right time to hire a junk removal service? 
Here are the signs that you need a junk removal service. 
Sign #1: You have no storage space 
If your bedroom or living room looks more like your storeroom, you need a rubbish removal service. 
Go around your attic or garage space. Call a junk removal service if there is barely any space to move around. The experts will arrive at your place and clear out all the junk within hours. 
Signs #2: The number of pests in your home is rising 
More garbage or junk is synonymous with a higher risk of insect and pest infestation. If your home is becoming a breeding ground for these uninvited guests, the junk lying around your home is to be blamed. 
Call a junk removal service and get rid of the trash immediately if you experience an increased number of pests in your home. Any delay can jeopardize your and your family's health. 
Signs #3: Your personal and workspace is always cluttered
A cluttered personal or workspace can meddle with your psyche. Seeing all the junk lying around you can put you in a state of unrest. And not to mention, you keep bumping into random stuff lying on the floor.
If you don't have the time to go through all the stuff and discard the waste, a rubbish removal service can help you. Hire a Manhattan office junk cleanout service to clear your office waste and contact a residential junk cleanout service for your home. 
Sign #4: You are surrounded by unnecessary furniture 
If you run your eyes around and all you can see is furniture, it is a classic sign of the presence of junk in your home. 
A well-organized, balanced, and aesthetic space requires minimal furniture. If you have more than what's necessary, it will make your room feel congested. In this case, calling a junk removal service will help. 
Sign #5: You are sick of odors and mold infestations 
If you or your family members are falling sick time and again, it could be due to the junk. Not cleaning garbage and junk from home increases the possibility of mold infestations. It can create severe health issues if not tackled on time. Moreover, the odor oozing out from the debris can also make you sick. 
Sign #6: You can't find what you need 
Finding what you need from piles and piles of junk is a real battle. If you can't locate your essentials without wasting your time rummaging through the debris, it is a sign that you need a rubbish removal service. 
Hiring a rubbish removal service will free you from the drill of going through ten drawers before finding the essentials. 
Sign #7: Your storage space is full of stuff you never plan to use 
Most of us have a habit of buying things that we never plan to use. Sometimes, we use stuff and keep them aside for later but never end up using them again. If your storage space is full of items that you no longer plan to use, wouldn't it be better to get rid of them ? 
Calling a junk removal service to clear your storage shed will give you ample storage space for your necessary items. 
The bottom line 
Just run your eyes around your office or residential space if you find any of these signs, do not wait longer to call a junk removal service. 
---