---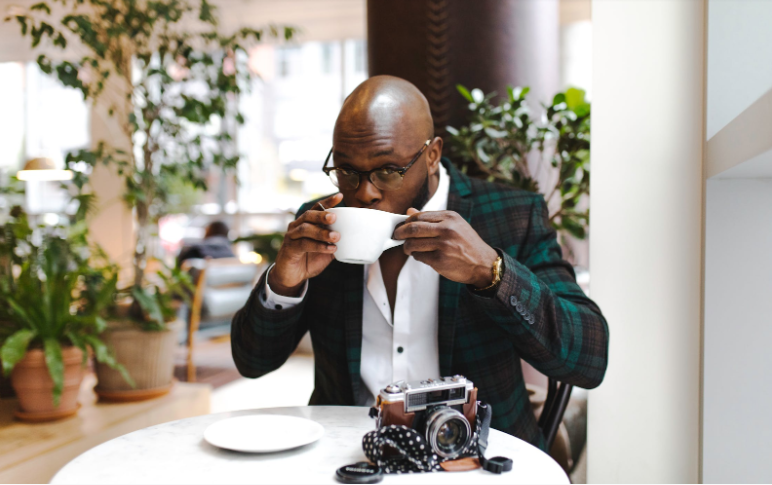 Thinking of what gifts to get for your friends is not the easiest thing, especially on the days where you don't feel that creative. However, if they're caffeine enthusiasts, then you are in luck. There is a wide variety when it comes to coffee products and equipment, so you can easily buy them something caffeine-related that they will surely love. Here are 7 great birthday gift ideas that your java-loving friends will thank you for.
1. Moka Pot
When it comes to coffee brewing, the hype usually hovers over espresso machines and similar products, but experts will advise you to use a Moka Pot for a better taste. This pot provides a rich and delicious beverage without leaving a bitter aftertaste. The temperature is always right –  not too cold and not too hot. Your friend will appreciate this gift if they are fond of morning rituals. This pot also allows users to enjoy the act of making their morning drink and wait for it to boil on the stove. It's also much cheaper than other alternatives, which is great, especially if you're on a budget. 
2. Sampler Box
You can't go wrong with a sampler box; it's a simple present that no one can refuse. It's also the safest option you can go with because your pal will surely like at least one or two items or coffee samples in the set. It will broaden their taste palettes and introduce them to new blends and roasts that they might have not tried before. The birthday girl or boy may discover their new favorite blend through this set.
3. Espresso Machine
A classic gift, in this case, would of course be an espresso machine. They save time, make perfect drinks, don't waste beans, and are easy to use and clean. The people behind Saeco explained that there is a myriad of brands and models with different options, so you might want to check reviews among other brands to purchase the perfect machine. That said, to narrow things down, make sure to choose a model that will suit your loved one's needs.
4. Canisters
Canisters make a simple, yet, thoughtful present to give. First of all, they preserve the beans' rich flavor by shielding them away from direct sunlight and heat. Second, they also protect the aromatic oils that are found in beans since they don't allow any air in. This tight space creates a nice environment that promotes microbial life growth, which adds to that rich flavor. Coffee Canisters keep roasted beans away from any kind of steam and moisture, which can damage them and render them useless.
5. Manual Grinder
The best thing about manual grinders is that you get to grind the beans yourself, which means that you'll have somewhat of a coffee ritual. A lot of caffeine addicts appreciate grinding and making their hot drinks. A  manual grinder provides you with this and more! It's also affordable and environmentally friendly because it doesn't need any power source. Manual grinders are more durable than other electric ones; they also don't take up too much space. So, they just might be the perfect gift for your buddy.
6. Chocolate
Chocolate and café go hand-in-hand in terms of taste combos. If your friend likes chocolate, then you might want to buy them a set of chocolates that they can eat as they sip their espresso. It's best if you purchase a set that has several flavors so that your friend gets to experience a different flavor every morning. You can even get them chocolate-flavored coffee if they don't like the sweet and bitter combo. 
7. Portable Espresso Kit
The best thing about portable espresso kits is that you can take them with you anywhere you want. This means that you can make coffee in your car if you don't have enough time in the morning. It also means that you don't need to stop at coffee shops before you head onto a road trip; you can also take it with you to your office or to a hotel. You no longer need to stick with bad drinks when you have your own kit.
You don't need to worry too much about which coffee-related gift you're going to give your coffee-fanatic friend. Anything related to these delicious roasted beans will impress them regardless of what you actually pick. With that being said, you have a lot of options to choose from. You can buy a chocolate set or a sampler box; you can also get a manual grinder, a moka pot, a portable espresso kit, a canister, or an espresso machine. Don't forget the fact that some of these options are budget- and environmentally-friendly, so decide on the best option for you to purchase to give your friend the best birthday gift ever.
---