---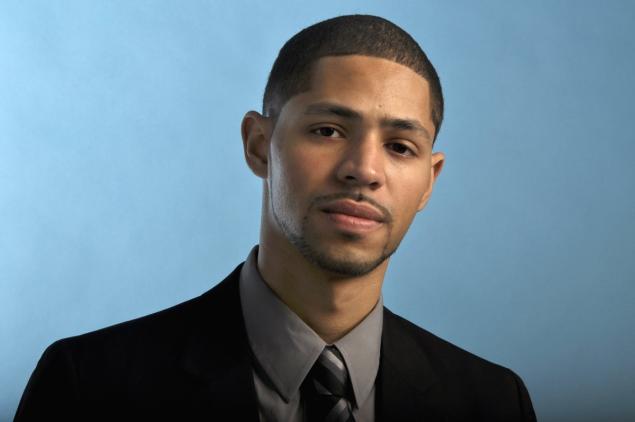 The life of former Daily News reporter Michael J. Feeney, who humbly disappeared into the background covering hundreds of stories about murder, mayhem celebrities and politics, was celebrated Monday at the first of two funerals held in his honor.
Journalists, teachers, preachers and pundits filled the sanctuary and balcony of a Harlem church, trading stories about everything from Feeney's community service to his dancing prowess to his love of professional wrestling.
But Feeney, 32, was most remembered for his mentoring skills, remarkable, some said, for a budding journalist in the adolescence of his own career.
"Michael lived and left a proud legacy and never forgot who he was," the Rev. Al Sharpton told mourners at Harlem's First Corinthian Baptist Church. "And whatever byline he had, it wasn't the story of his life."
Friends and colleagues turned the tables on Feeney, sharing stories about a man who made his living telling stories about others.
"I've known many of you for a long time," said NBC-TV anchor David Ushery. "And you have never known me to have a problem speaking in front of a microphone. But today I'm having difficulty."
Among the well wishers was President Obama, who sent a note to Feeney's mother, Reba Willis.
"I was deeply saddened to learn of the loss of your son, Michael," the president said in a letter. "My heartfelt condolences are with you as you reflect upon his life.
"May cherished memories of your time together help temper your grief, and may you find comfort in the support of loved ones. Please know you are in my thoughts."
Feeney, a former president of the New York Association of Black Journalists, died Jan. 31 of complications from a staph infection in his kidneys. Feeney was set to begin his dream job as an entertainment reporter at CNN.com in Atlanta when he fell ill. Family members said that days before he died, he was encouraging young nurses in the hospital to work hard and pursue their dreams.
Most of the anecdotes about Feeney ended the same, with a warm remembrance of a soulful smile.
NBC-TV meteorologist Janice Huff remembered how easy it was to pick up where she left off with Feeney no matter the time between visits.
"Right now, we are all sadder than sad," Huff said. "We feel limp and helpless, and ask why he was taken away so soon. But we won't always feel this way. Every time you look at his picture and see his smile, then you will smile, too."
A second funeral will be held Tuesday following a viewing from 4 p.m. to 6 p.m. at Community Baptist Church on First Street in Englewood, N.J.
---