---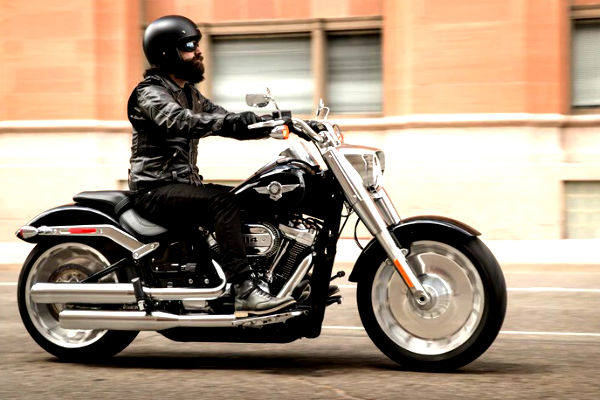 No matter how you look at it, motorcycles are one of the least safe vehicles on the road. Motorcycle accidents are much more serious than car accidents. According to reports prepared by the NHTSA, the fatality rate of motorcycles is more than five times that of cars. We'll be providing you with 6 of the most important tips that should help guide you if you get injured in a motorcycle accident.
1. Make Sure You're Safe
The post-accident scene can still be a dangerous area. Your top priority right after an accident is to make sure that you're safe and in a position to think clearly. If you're able to move, be quick to get yourself out of harm's way if you're still on the road; if possible, try to move the bike away from the main road as well. Make no mistake; getting out of harm's way doesn't mean removing yourself from the scene. It's very important to stay and wait for the police to file a report.
2. Seek Legal Consultation
The road to claiming your rights isn't always a straightforward one. You should never wait for the insurance company to make a move. Instead, be proactive and hire an insurance lawyer that can help you navigate the murky waters of negotiations and evidence collection. Depending on your location, the claim application deadlines and the legal statute of limitations may differ. 
In a city with a high rate of motorcycle accidents like Vancouver, finding a personal injury lawyer who specializes in motorcycle accidents is highly recommended. In order to be ready for insurance disputes and court procedures, look for a Vancouver motorcycle accident lawyer to guide you through the process. Motorcycles don't have the best reputation in the insurance industry, and insurers will do their best to minimize their payout, so having a good lawyer by your side is a must.
3. Call for Help
Injury or not, calling the police for help is a very important step that you should always take a right after a motorcycle accident. The police report is an essential element in your insurance claim, and it will be used as proof or evidence that can be taken to court if necessary. The police report includes injuries, damage to property, and other forms of assessment that insurance companies will ask about. It's always advisable to make sure that the police arrive at the scene as early as possible to make sure that the details of the report are as accurate as possible. If there is a need for emergency medical care, inform the police as soon as you call them. When official personnel arrives, make sure to provide them with as many details as you can and remember to be accurate.
4. Gather Evidence
The process of gathering evidence is imperative in any insurance claim. You need to make sure that you have actual proof that can back you up in any argument against the insurance company. Even though the police report contains a lot of details, gathering your own evidence is a precaution that ensures your right in any legal dispute. Try to photograph the vehicles involved through different angles, showing license plates and damages. 
If possible, gather the contact information of drivers and witnesses who were at the scene of the accident. Trade insurance information with the parties involved to facilitate the insurance claim. Remember to get the name and badge number of the officer who is handling the accident report, in addition to the official number of the report.
5. Get in Touch with the Insurance Company
A lot of insurance companies urge their clients to get in touch with them once an accident occurs. The insurance company will ask for accurate details and information regarding the accident to begin the claim process immediately. Avoid stating opinions and provide the insurance agents with facts to stay in the clear. Admitting fault is one of the worst mistakes you can make right after an accident. Make sure not to admit fault to other drivers or even the insurance company because it can make your claim very weak.
6. Seek Medical Assistance
Even if you feel fine with just a few bruises, a lot of injuries that can result from a motorcycle accident aren't clearly visible at first glance. Only a medical professional can properly assess the severity of your injuries, from internal injuries to broken bones. The doctor's report will prove your injuries and their extent, which will help you recover compensation from the insurance company. Keep in mind that insurance companies are businesses, and they will try to reduce their expenses as much as possible to make a profit, even if it is at your own expense, so including the medical report in the claim must be done as early as possible.
It's quite understandable why taking precautions and following safety measures is very important, and even legally enforced, in many states. Getting involved in a motorcycle accident can take a serious toll on your body and mind. However, knowing how to react after an accident that results in injury can be quite helpful in the long run.
---