---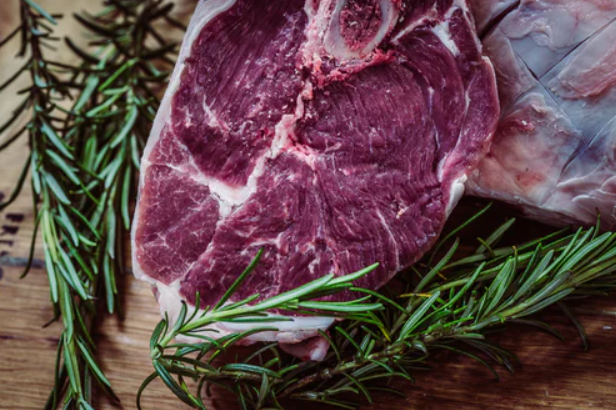 Beef is a rich source of proteins, vitamins, and minerals. It helps in the development of body muscles and repair of worn-out tissues. Scientists attribute it to reducing the risk of anemia due to its high concentration of iron. However, many people find it challenging when it comes to cooking beef to the required doneness.
The beef cooking process is quite simple and straightforward, and anyone can do it. You will only need the cooking equipment, oils, and seasonings. You will also need to be keen on the timing to ensure that your steak is cooked to your liking.
Keep reading to learn how you can prepare that juicy steak.
1. Prepare the steak
There are different types of steaks you can choose from. These types include rib-eye, sirloin, fillet, and T-bone. Other steaks such as flat iron can also give excellent flavor and texture. Ensure that you have your organic stake ready as it is the subject of the project.
But why choose organic steaks? Unlike processed meat, 100% organic steaks are more nutritious and tasty because they do not contain chemicals. You will only need to add the right flavor and tenderness, and probably, defrost the meat before grilling.
Defrosting will eliminate the ice that would otherwise prevent heat from reaching the steak's center when cooking. For effective heating, raise the temperature of the steak to room.
2. Select the right equipment
You need a frying pan that is thick enough to absorb, distribute, and retain heat effectively. If you have difficulties in selecting, a thick based frying pan or a cast-iron skillet will do. The idea is to get a pot that will give your steak that crusty and crispy feel while distributing heat to its insides evenly.
Your pan should have enough room to cook one or several batches at a go. You will also need a knife to remove the excess fat from the meat and a pair of cooking tongs for turning the steak. A thermometer would also be handy in measuring the doneness of the steak. Invest in it.
3. Pick your seasonings
If you are after that natural taste of the steak, salt and pepper will be ideal as they won't overpower the beef's original flavor. If you prefer to use salt for seasoning, apply it two hours before you start cooking. Salting the steak in advance allows it to absorb salt evenly for quality seasoning.
Alternatively, you can add to the flavor of your steak by marinating it with vinegar to enhance its tenderness, or give it a sweet glaze using vinegar and mustard to coat it. If the above seasonings are not your tastes, then you can use teriyaki marinade to get that savory taste or go for garlic if you are looking for its subtle background flavor.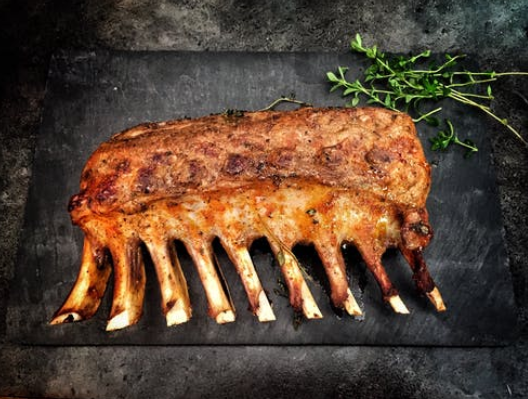 4. Pick the right oils
The oil will assist in heating the meat and making it juicier. Your choice of oil should not alter the original taste or flavor of the meat. Go for flavorless oils such as sunflower, groundnut oil, canola, or vegetable oil as they won't interfere with the original taste of the beef.
For excellent results, you should add butter once the meat starts to crust. If you are grilling a fatty steak like sirloin, you don't need to add oil. Instead, sear its fat first, and then use the resulting fat for cooking the meat. You can imagine how great it will taste.
5. Sear your steak now
You can start cooking now that you have all ingredients and equipment. The idea is to give your steak a caramelized crispy crust. First, ensure that your pan has gained the right temperature, and then place the steak on it. Add your oil once it starts to sear.
You need to cook all sides of your steak for equal durations to get an even crust. Timing is very crucial during this stage. Determine the right timings before you start cooking. For instance, a 2-centimeter fillet steak may take approximately two minutes to cook on either side for medium-rare.
6. Make the final additions to add flavor
Allow the steak to cook at low heat approximately five minutes to allow the meat to absorb oil and enhance its tenderness. You can make the steak juicier by rubbing some olive oil on its sides. Add any other seasoning of your choice. Remove it from the pan, and then slice it against its grains. Enjoy it while hot.
Cooking beef is a simple exercise. All you need is the right ingredients, seasonings, and equipment. You also need a detailed recipe to guide you throughout the cooking process. Follow the above six tips to become a master for cooking beef in your kitchen.
---