---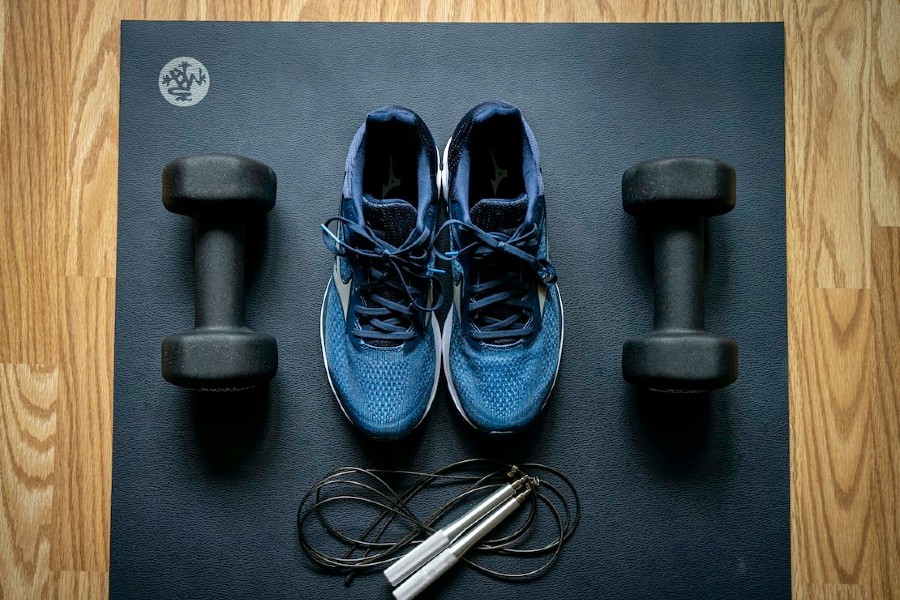 Looking to get in better shape but don't know where to start? Fitness equipment can be a great way to help you reach your goals.
Whether you are looking for an at-home solution or simply want something to take with you on the go, there is something for everyone. In this article, we will look at 6 pieces of fitness equipment that you should consider adding to your home gym or exercise routine. From kettlebells to a jump rope and more, let's explore the best ways to get into shape in no time!
Treadmill
If you're looking for a great way to get in shape, a treadmill is a great option. Treadmills are a great way to get your heart rate up and burn calories. Plus, they're easy to use and you can find them at most gyms. You can even make a small home gym yourself. As the people from Strength Warehouse USA say, in a public gym you have to deal with other people, the machine or weights you need are often taken, it costs a monthly fee, and takes up time and energy just to go there and back. That's why having your own treadmill is so great. You can just hop on and get started right away. And with a variety of speeds and settings, you can customize your workouts to fit your fitness goals.
Elliptical Machine
An elliptical machine is a great way to get in shape. It provides a low-impact workout that is easy on the joints. You can adjust the resistance on an elliptical machine to make it more difficult or easier. It is easy to keep track of your progress with an LCD display that shows your speed, distance, and time. Elliptical machines are a great way to burn calories and build muscles.
Stationary Bike
When using a stationary bike, be sure to adjust the seat so that it's at a comfortable height. You'll also want to make sure the pedals are at a comfortable distance from the seat. Start by pedaling at a slow pace and gradually increase your speed as you get more comfortable.
Stationary bikes are a great way to get your heart rate up and burn calories. If you're looking for a challenging workout, try interval training on your stationary bike. Interval training involves cycling at a high intensity for short periods of time followed by periods of rest. This type of workout is great for burning fat and improving your cardiovascular fitness.
Free Weights
Free weights are a great way to get in shape because they allow you to target specific muscle groups and can be adjusted to your fitness level. They are also relatively inexpensive and easy to find at most gyms or sporting goods stores. In order to get the most out of free weights, it is important to use proper form and technique while lifting. Proper technique will help ensure you get the best results from your workout and prevent any injuries. Additionally, free weights can be used in a variety of exercises, making them versatile and a great option for anyone looking to get fit.
Weight Bench
A weight bench is a key piece of equipment for any home gym. It provides a stable surface for lifting weights and can be used for a variety of exercises. If you're just starting out, a simple weight bench will suffice. But if you're looking to get serious about your workout routine, consider investing in a multi-purpose bench that includes features like an adjustable backrest and leg extension attachments.
No matter what type of bench you choose, make sure it's sturdy and stable. A wobbly bench can be dangerous and make your workouts less effective.
Resistance Bands
Resistance bands are a type of exercise equipment that can be used to improve strength and flexibility. They are made of elastic material and come in a variety of resistance levels. Resistance bands can be used for a wide range of exercises, including strength training, stretching, and rehabilitative exercises.
While resistance bands are not required for a good workout, they can be a helpful addition to your fitness routine. If you are new to working out, resistance bands can be a great way to get started. They are relatively inexpensive and can be found at most sporting goods stores.
Building a home gym doesn't have to be expensive or overwhelming. With the right pieces of fitness equipment, you can get in shape without having to leave your house. We hope these 6 essential pieces of fitness equipment gave you some ideas on what items could help meet your goals and transform your workout routine. Investing in quality home gym gear will not only save you time but it will also serve as motivation for regular workouts. So don't wait until tomorrow; start building that dream home gym today!
---