---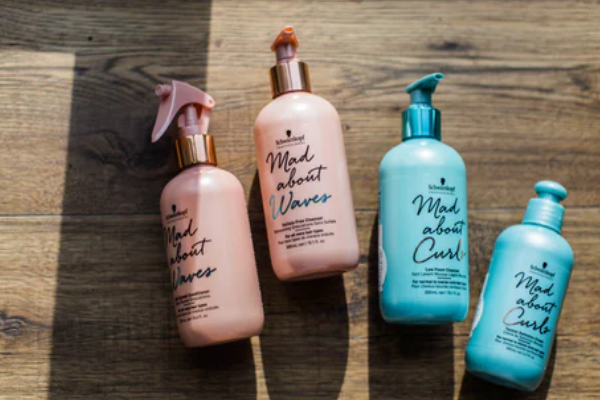 You all want to have healthy, shiny hair. Buying shampoo for our hair can seem like a daunting task since there are so many different options available today.
One of the most important things you should know before buying shampoo is that not all ingredients are created equally. Here are six ingredients to stay away from when buying shampoo for your hair!
1. Avoid Sulfate Shampoos, Which Can Dry Out Your Hair And Cause Breakage
Sulfates are one of the most common ingredients found in shampoos and other hair care products, but they can be extremely harsh on your strands, in addition to being a "stripping" agent that leaves color-treated hair feeling dry, coarse, and brittle. Ingredients such as sodium lauryl sulfate or ammonium laureth sulfate may also irritate sensitive skin types with conditions like eczema, psoriasis, or seborrheic dermatitis. Now, can you use a shampoo bar as body soap; one thing to note is that shampoo bars are low on PH levels and are gentle to the skin. Sodium Lauryl Sulfoacetate is a milder alternative to traditional sulfates used for cleansing purposes because it does not have these effects, nor will it strip natural oils from your hair.
2. Stay Away From Parabens And Silicones
These ingredients are known to cause skin irritation and may lead to hair loss. Parabens are preservatives that keep your shampoo from growing bacteria. Silicones coat the hair and give it a silky feel but don't actually help with making your hair healthier.
3. Read The Label Carefully Before Any Purchase
Knowing what you want in shampoo is the first step to finding the right one.  Next, look at your ingredient list and keep an eye out for these keywords: "sodium lauryl sulfate," "ammonium lauryl/Laureth sulfate," or any of their derivatives (SLS, ALS, ALES). These chemical compounds have been known to cause skin irritation, among other issues. They are often found in shampoos that foam well but can also be used as cheap thickeners. The next time you're washing your hair with it might feel like having a bubble bath instead!
4. Be Wary Of Products That Contain Sodium Lauryl/Laureth Sulfates
These sulfates are usually listed as sodium Laureth sulfate, ammonium lauryl sulfate, or simply by their acronym SLES/ALS. They can pose potential issues for your hair and scalp. They break down the lipids in the cells on our skin surface, which creates a barrier that normally prevents environmental toxins from entering into our body while also trapping moisture inside of it, leading to dryness. Sodium lauryl/Laureth Sulfates cause irritation to the eyes, making them watery; they may contain harmful carcinogens like dioxane (a known toxin), they're very harsh, so shampoos with these ingredients should be avoided, especially if you have fine strands because there's always some residue left after washing even if you rinse it well.
5. Look For A Shampoo Without "Fragrance" Or "Perfume" Listed On The Bottle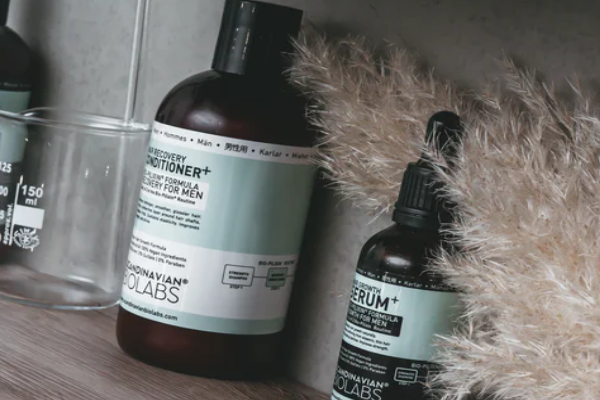 Oftentimes, companies list "fragrance" as an ingredient to cover up for a more harmful chemical that cannot be listed. This means that manufacturers have used chemicals, some of which can cause allergies and skin irritations, to add a scent to your shampoo. Fragrances are often made from chemicals such as phthalates and parabens, which can cause major hair loss after prolonged use. Look for an organic product with essential oils instead.
6. Look At The Ingredient List Before You Buy Anything
If you have allergies or sensitivities, this will help narrow down what's right for you. Also, make sure that your shampoo contains natural oils and other ingredients like aloe vera, jojoba oil, or argan oil. These are the best ones for hair care. Also, don't buy shampoos that contain dyes or artificial coloring. A lot of hair dyes contain chemicals that are toxic to your body. This is because hair dye works by penetrating through the outer layers of skin and entering into the bloodstream. Because this ingredient compromises our health when used externally, it's even more important to look for shampoo without them if you're going to be using it on your scalp every day.
The chemicals in hair dye have been linked to an increased risk of developing cancer, so it's extremely important that you avoid buying shampoos containing them. If your shampoo does contain dyes or artificial coloring, just remember to buy a high-quality natural shampoo without them when you run out.
You may be surprised to find that some of the shampoo products on your grocery store shelves contain chemicals like sulfates, parabens, and silicones. These ingredients can damage hair by drying it out or causing breakage. If you want to avoid these unwanted side effects, make sure you read labels before buying any new product for your hair (or skin!). The above six ingredients are the ones you should stay away from when buying shampoo for your hair.
---