---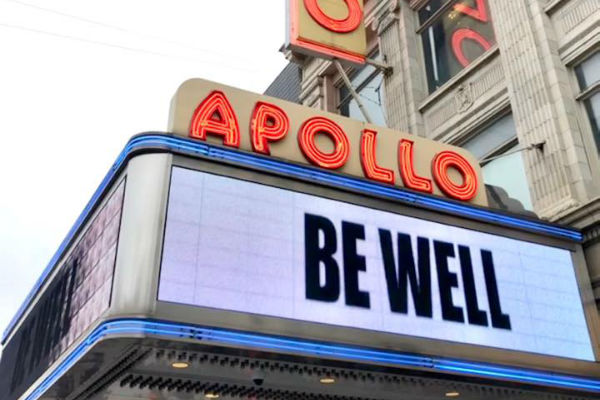 Did you know that there are many different landmarks in Harlem with a rich history? You may have known this but Harlem continues to be a perennially underrated area to visit in New York for tourist attractions, history, and cultural experiences.
If you're interested in history and want to learn more about the culture of Harlem, be sure to visit any of these six historical landmarks. From the Studio Museum in Harlem to the Abyssinian Baptist Church, there's something for everyone to learn and explore.
Harlem is a neighborhood in the northern section of Manhattan, New York City. Originally a Dutch village, it became a part of the city when it was incorporated in 1658.
Harlem flourished during the Harlem Renaissance in the 1920s, an era of tremendous creativity and cultural growth. Today, Harlem is known for its rich history and culture, as well as its notable residents and attractions.
Historical Landmarks in Harlem to Visit
Here are some of the most famous, historic Harlem landmarks to see.
The Studio Museum
The Studio Museum in Harlem is one of the most important cultural institutions in New York City. Established by artists, for artists and curators, it has grown from a single artist-initiated exhibition to its current status as an internationally recognized institution.
The Museum's collection includes more than 12,000 works that span the globe and represent many cultures, periods, and movements in art history. It is home to over 30 exhibitions each year, striving to present challenging perspectives on contemporary culture through broad historical context.
This museum remains one of our favorite museums in the US.
The Abyssinian Baptist Church
The Abyssinian Baptist Church was founded by Richard Allen on June 18th, 1808. This church served as a refuge for freed slaves during slavery times when they were not allowed to worship freely or assemble together at all under the law.
The church has been a meeting place for prominent figures such as W.E.B Du Bois, Thurgood Marshall, and Adam Clayton Powell Jr., who was the pastor of Abyssinian Baptist Church from 1937 to 1968.
Strivers' Row
Strivers' Row is named after early African American settlers in Harlem who were determined to succeed and strived to be a part of mainstream society.
They did not want to live in the crowded, poor neighborhoods that most African Americans lived in at the time.
Harlem historian and author Charles A. Singleton referred to these settlers as "Strivers", who were determined to succeed through middle-class values and loyalty to one's race, but wanted their lives separate from the black working class.
Many of these "Strivers" were educated and owned businesses, which included doctors, lawyers, barbers, bakers, and insurance companies.
These settlers built large homes along 135th Street that would become known as Striver's Row.
Mount Morris Park
Mount Morris Park is another historic landmark in Harlem that has brought the community together over the years.
On September 29th, 1877, a statue of Abraham Lincoln was unveiled in what was then Mount Morris Square – named after the first African American to hold office as a school principal and census taker.
The statue is now located at Adam Clayton Powell Jr Blvd between 124th and 126th Streets.
In 1930, Harlem Renaissance poet and author Countee Cullen presented his poem "Incident" in Mount Morris Park, which is widely considered to be a literary piece that depicts the life of an African American youth during the Harlem Renaissance.
The Apollo Theater
The Apollo Theater is a landmark in Harlem that is known for its rich history and culture. It was originally built in 1913 as a burlesque theater, and later became a venue for African American performers.
Some of the most famous musicians and entertainers in history have performed at the Apollo Theater, including Ella Fitzgerald, James Brown, and Michael Jackson.
If you're interested in music and history, be sure to visit the Apollo Theater in Harlem.
Hamilton Grange National Memorial
Hamilton Grange National Memorial is located in Harlem, New York City. It was the home of Alexander Hamilton, who was the first United States Secretary of the Treasury.
The house was built in 1802 and it is now a museum that is open to the public. Visitors can follow the same path that Hamilton did down to New York Harbor. Additionally, there is a re-creation of Hamilton's office so you can get an idea of what his workspace looked like.
The National Park Service took over the house in 2011. Alexander Hamilton has had several things named after him such as The Grange Building at Columbia University and the Hamilton Hall of Columbia University.
If you're interested in visiting the Hamilton Grange National Memorial, be sure to take the A, B, C, or D subway line to the 125th Street station. The memorial is located just a few blocks away from the station.
Riverside Church
The Riverside Church is a church that was founded in 1930 by John D. Rockefeller Jr., who gave an endowment for its construction as well as some land across from Grant's Tomb on Riverside Drive.
The church began as a part of the Union Theological Seminary. The church is a working church with services every Sunday. They also have live music on Saturday evenings, which are open to the public for listening.
The church has had several famous people speak there including Martin Luther King Jr., Franklin D. Roosevelt, and Nelson Mandela. You can visit their website to find out about upcoming events or programs they offer.
Final Thoughts
Looking to learn more about these landmarks or history? Check out tours offered in New York today! There are many different kinds of tours such as biking tours, walking tours, and bus tours that would be perfect for your family.
---