---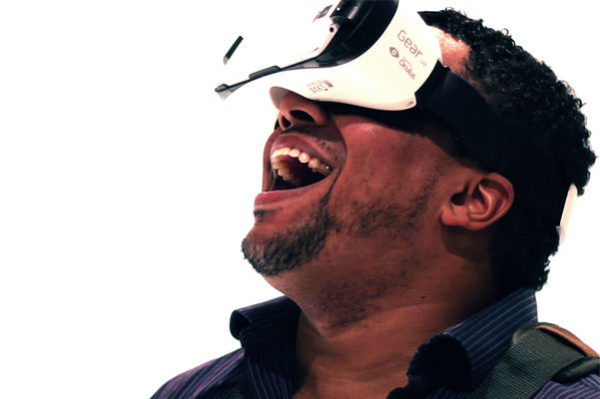 The advancement of technologies is pushing the boundaries of excellence. One such technology that is being used in different industries is virtual reality.
VR is the future. Thus, it is better to get used to it and use as many forms of virtual reality products for your business as possible.
Here are the best virtual reality services for companies or workplaces.
1. Screening and Recruiting Better with Virtual Reality
Talent acquisition is the building block of success for a business. Making mistakes in the process of screening and recruiting is going to result in average performance. It will also lead to time wastage until you can let go of this average-performance employee and look for another one.
VR can work great in such a situation. It will provide an environment that enables you to assess potential hires, effectively. However, it isn't just about screening. It is also about connection. When you use VR, the applicant, as well as the recruiter will get a better sense of whether the values are at all compatible and aligned.
2. Develop Training Programs for Staff
Previously, just NASA used virtual reality for training its pilots. However, eventually, several companies have started using VR training programs to train their staff. A few examples are Siemens, KFC, and UPS. Moreover, when VR is used to train new hires, it helps them have realistic expectations regarding the job they are going to perform. It will reduce the adjustment and transition time. Hence, they will be more productive in the long run. Furthermore, it is fun.
3. VR Makes Video Interviews Come to Life
People believed that video interviewing is going to live up to its promise. However, later people came to realize that hiring candidates and managers might lose out on some interpersonal interactions in a video interview. The concept of VR will give the real-time feeling and an interpersonal interaction during video interviews by simulating the environment of real life.
4. Change Telecommuting and Collaboration into a True Community
There are many tools that can help businesses work with employees or freelancers who are located in a different region. Managers are usually content with video conversions over Slack or Skype. They feel that they will make real-time collaboration. However, when VR comes into question, the time that was wasted previously, automatically cuts down.
Moreover, it helps in enabling the team to develop a sense of community that was reserved for conventional office settings. VR can be combined with AR to completely transform the workplace.
5. Help the Support Staff to Deal with Consumers in Real-Time
A large part of making a business successful is associated with finding out new ways to simulate the sales team and make it more performing. For many businesses, hacking the sales performance formula is equal to lasting success in the niche.
This is when VR can serve as a game-changer. It gives the sales team a way to interact with the customers. VR will help you and your employees to understand how to operate effectively and what the customers are looking for. It also ensures that the customers have a first-class experience.
---