---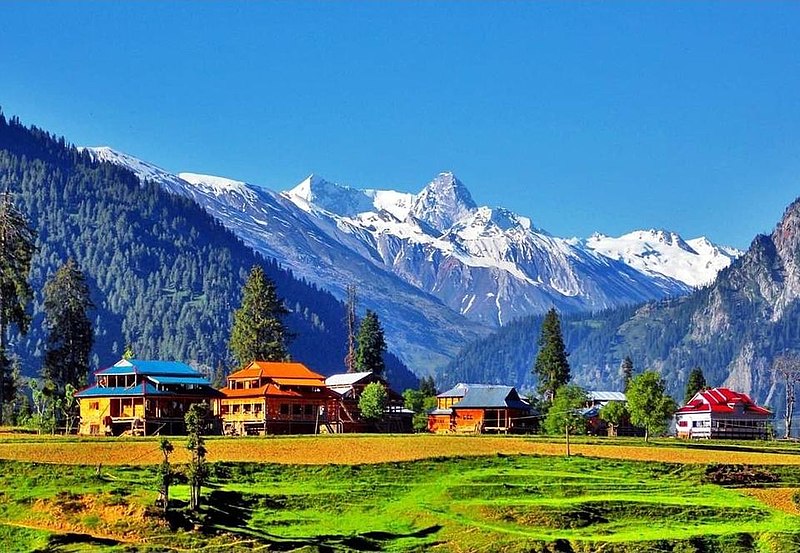 They are heavenly because of the magical and majestic view of mountains, trees, rivers, and lakes. Jammu and Kashmir is known for having some of India's top hiking areas.
Some of them are the Gulmarg trek, The Sonamarg trek, and many other beautiful trekking places. But you think these are the only places that give Jammu and Kashmir the title of the heaven of India. If you think yes, then my friend, you are wrong.
There are so many places in Jammu and Kashmir that are unappreciated. They have the same beauty, mystical Mountain View, the mighty rivers – but are still underrated! If you want to explore the valleys of Jammu and Kashmir and want to know more about their people's diverse culture, then you must visit these less-known places. They will tell you the real story. But still, these secret places have a beauty of their own. If you are the kind of person who likes to travel quietly with less crowd and want to enjoy the majestic view of nature, then these are the places for you. Also, if you don't like to be surrounded by a crowd, this is the list of sites that are not known widely but are unique.
Lolab Valley
The land of love and beauty, the Lolab valley. It is located 114 kilometers northwest of Srinagar in the Kupwara district. It has a well-connected road from Srinagar, and you can take any road transport from here. Although being situated near India's most disputed border, this place radiates calm and relaxing vibes.
This is the place where you can see what it is to be like living in Jammu. Lolab valley is a combination of three different valleys – Potanai valley, Brunani valley, Kalparoos valley. The mesmerizing view of valleys, the mountains, and the rivers make it the most beautiful place. This is where you will also see nature in its pure and flawless form.
This valley is home to many Himalayan wild animals and birds. There are also farms of apple, cherry, peach, walnut, and chinars. The famed Kalaroos caverns may also be visited! If you are on a Kashmir tour and want some peace and calmness, don't forget to visit the Lolab valley.
Doodhpathri
As the name suggests, it is the valley of milk.It is a bowl-shaped valley in the Pir Pranjal range of the Himalayas. Beauty flows in the rivers of this meadow. The water from the stream flowing here looks as if milk is flowing in the stream. This beautiful lush green meadow covered with pine and fir trees is situated at an altitude of 8,957 feet above sea level, so it gets cut off from the outside world during winters because of heavy snowfall. It also means no cellphones!
So, if you don't have that, then the best time to visit is summer. In summer, the field of flowers like forget-me-not, daisies, and buttercups covers the place. If you are on a Jammu tour, it is around 42 km away from Srignar and can reach there easily by any road transport within 2-3 hours.
Aharbal Waterfalls
There is something other than majestic mountains in Jammu and Kashmir – the serene waterfalls. This waterfall is said to be the Niagara waterfall of Kashmir. It is located in the Noorabad area of the kulgam district, around 75km southwest of Srinagar. This waterfall is located at the Veehsu River, a tributary of the majestic Jhelum River.
Even though the waterfalls are 25m in height, the volume of the water that falls makes this place a heaven. Surrounded in an alpine valley covered with pine and fir trees is a beautiful area for self-introspection. Also, for seeing nature in its divine form.
Gurez
If you are on a Jammu tour and want to experience what paradise feels like, visit Gurez. This place is the definition of magical! Again, this place shuts down for six months of winter! But in summer, this heavenly place welcomes you all warm-heartedly. Gurez Valley, located in the upper parts of the Himalayas, is around 123 km away from Srinagar in Northern Kashmir.
The river Kishanganga flows through the valley, enhancing the beauty of this place. This place is enriched with Himalayan flora and fauna. This place is a solace for a tired soul. The meadows, the walnut and willow trees, the mighty mountains give nothing but calmness. You can even see Nanga Parbat from here.
Old Srinagar
If you want to enjoy the history and cultural diversity, you must visit Old Srinagar. Old Srinagar is also called Shahar-e-khaas. Located on the banks of Jhelum, it is about 3 km away from the central city. This part is said to be the highly spiritual, religious, moral, and political center of Kashmir.
Here, many shrines are located like Jamia Masjid, Khanqah-e-Maula, and many others. Pathar Masjid and MaharajGunj are also worth seeing. The history is hidden in the historical buildings and monuments built by the famous rulers of Kashmir. If you are on a Jammu tour, you don't want to miss this part of the city filled with lots of history.
---