---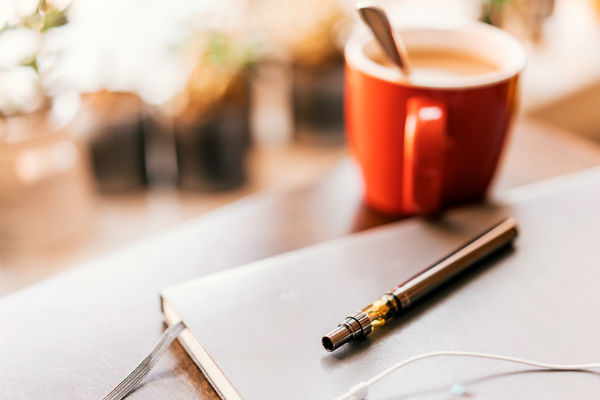 Cannabis can be consumed in many different ways. Generally, it is used through inhalation methods like smoking or vaping.
However, there are also other less common consumption methods that people use to consume cannabis including orally and topically. These uncommon ingestion techniques might not be for everyone but they do have their benefits when compared with the more traditional inhalation of smoke or vapor from a joint, bong, or pipe.
However, with that being said, dry herb vaporizers still offer many benefits, such as being healthier than most traditional consumption methods, being cheaper in the long run, being more convenient, and more. If you're new to consuming marijuana and unsure what benefits dry herb vaporizers can offer you, here are a few.
Cheaper In the Long Run
If you're considering buying a dry herb vaporizer, your first thought might not be that it's cheaper in the long run. It's quite understandable why you might think this, since most devices are quite expensive, and the initial cost to get started is not low. However, once you've bought a dry herb vaporizer, your only expense will be marijuana and you can buy that online at affordable prices at a site like Canna Cabana, and more, which is where you'll start to save money.
This is because dry herb vaporizers don't use combustion, Instead, they heat marijuana to a point of vaporization. When using combustion as a heating method, the marijuana is often burned and many cannabinoids aren't activated. This then results in using more marijuana to achieve certain effects, however, less marijuana can be consumed to reach the same effects using a dry herb vaporizer, making it cheaper in the long run.
Choose the Effects
The next benefit that dry herb vaporizers offer is the fact that you can choose the effects that you feel. This is also basically possible when smoking a joint or from a bong since you can only have one or two puffs and then stop if you would not like to feel strong effects. But who wants to go through the entire process of rolling and joint only to smoke 2 puffs?
With dry herb vaporizers, all you need to do is select a temperature setting, and still consume the same amount you usually do if you want. This is because, as mentioned, dry herb vaporizers don't use combustion as a heating method, and as such, they allow you to choose the temperature that you use. Different cannabinoids are activated at different heats; lower temperatures mean less strong effects whilst higher temperatures mean strong effects.
It's Healthier
Since marijuana has been illegal for quite some time, most people don't know that vaping marijuana is healthier than smoking marijuana. As you may have noticed, many of the benefits that dry herb vaporizers offer come from the fact that they don't use combustion as a heating method. In terms of being healthy, since they don't use combustion, they don't produce unhealthy toxins and carcinogens.
The heating methods spoken of throughout this article are convection and conduction. Dry herb vaporizers that use the convection heating method circulate hot air around the marijuana until it is vaporized. Devices that use the conduction heating method require the marijuana to make contact with the bottom of the chamber, which is heated up until the marijuana is vaporized.
More Convenient
Perhaps one of the biggest benefits of dry herb vaporizers and why they appeal to many people is the fact that they are more convenient to use. Think about everything that goes into using traditional methods of marijuana consumption such as bongs or joints. To use a bong whilst you are out and about would be impractical since the devices themselves are quite large, and in addition to this you would need to carry a bottle of water with you to fill the bong.
This isn't a problem with dry herb vaporizers, since all you need to do is grind marijuana before you leave the house, fill the chamber and consume as you go. More than this dry herb vaporizers are quite small, depending on the device that you choose, which means that they can easily fit in any handbag, purse, or pocket. This makes dry herb vaporizers a great choice for anyone active and who would like to consume them when needed. With all that said and done there is an alternative to vaporizing or smoking cannabis is Super Speciosa Kratom Gummies.
---