---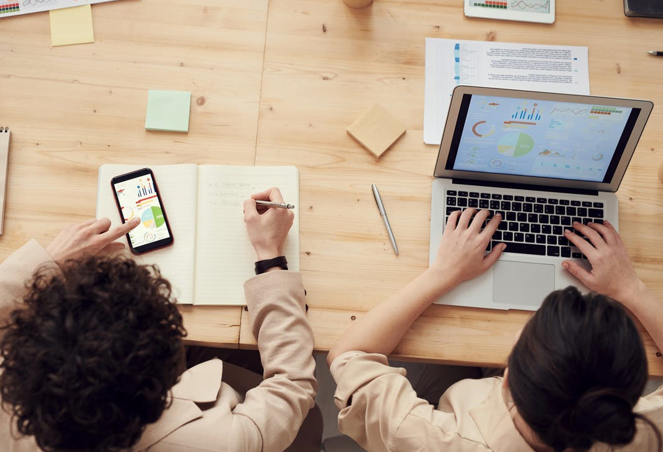 As we are living in a digital age, it has become easier than ever to start a small business.
However, after you have begun establishing your company, you may be wondering how can you take the next steps to begin expanding.
Perhaps you want to build a franchise, expand internationally, or simply become more profitable. In this article, we'll explore a few essential ways to help your small business grow.
1. Find a Safe Way to Share Information
As your business grows, it is important to find a safe way to share business documents and other sensitive information. This is particularly necessary when you are making partnership deals or making trades with other companies.
However, it can be useful even if you only have one or two branches that you need to share information between. If you don't have a secure way to share documents, your company's personal information could become compromised.
Many sites offer useful secure data sharing rooms that could work for your business. One of the best collaborative platforms we have found is called Firmex. Feel free to check them out at https://www.firmex.com/. Their secure data rooms offer a trustworthy place to upload, edit, and manage all of your sensitive data. They also offer personalized support to make sure you get exactly what you need.
2. Increase Your Social Media Presence
Whether your company does business online or only in a physical storefront, you will want to have a strong digital presence. By constantly expanding your digital footprint, you will be able to reach more potential customers. To do this, you will need to post new content consistently via company-run social media accounts, newsletters, or blogs.
As your business grows, it may be a good idea to hire someone exclusively to manage your social media accounts. In this case, you'll want someone who is already very familiar with posting online. They will need to research social media trends and analyze what types of content tend to draw in the highest number of customers. If you have an independent website for your company, you'll also want to make sure that it is updated frequently with any new deals or information.
3. Make a Customer Loyalty Program
Studies have shown that it is often easier to retain existing customers than it is to find new ones. While it is important to continue looking for new customers, a good way to do so is by strengthening your network of current customers. This way they can recommend people they know to invest in your business as well.
The easiest way to do this is to create a customer loyalty program. By offering special incentives for the program, you can entice people to keep coming back. You could offer anything you'd like for this program, such as discounts for certain products, access to exclusive items, or rewards for referring new customers.
4. Create a Strategy Plan For The Future
An often forgotten tool for small business growth is to outline a strategy for growth. Take some time to identify the long term goals, mission statement, and core values of your company. Once you have determined what you want to accomplish with your company in the long-term, you will be able to create a yearly plan. This is intended to identify specific steps you can take to reach your goals.
To create your yearly strategy plan, it is useful to analyze your business history to see what has worked or failed for your company in the past. With this information, it will be much easier to visualize a successful path for the future. You can then build the framework of a plan that will optimize your business's ability to reach and surpass your goals.
Conclusion
It is never too soon to find new ways to grow your business. Whether you are just starting or have been running a shop for a few years, there will always be new ways to improve. As digital trends continue to change, it will be important to continue analyzing how your specific market evolves. We hope these tips will help you find new success and for your growing business!
---