---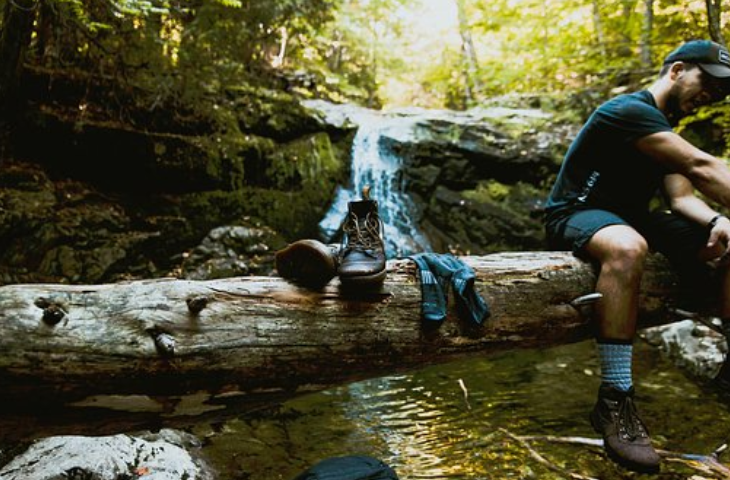 Hiking is a great activity that is not only fun but also informative. Hiking is also a way to connect with nature which has been found to benefit mental health. You will be physically challenged on a hike as well especially if it is on a mountain trail. You can explore the great outdoors to a significant degree when you are on a hike.
Taking a hike is a great day to spend your weekend after being cooped up in the office. However, taking a hike is not simply about walking into the mountains. You need to prepare. The following are four essential items you will need for your next hiking trip:
1. Hiking Boots
It may sound obvious but you would be surprised at how many people hike without hiking boots. Since most people do not hike that often, they usually use their running shoes. Running shoes are designed to be used on a flat surface like a tarmacked road. When you take it hiking, it will be exposed to a different environment.
You need to protect your feet as much as you can when you are hiking. Hiking boots offer adequate protection against the earth and the elements.
Hiking boots are typically made of leather and strong rubber soles. Their tough exterior will ensure that you are not pricked by thorns and that the soles of your feet will not get blisters. Hiking boots should also be at least ankle-high and have the ability to be strapped up. It will provide you with ankle support when hiking through rough terrain and prevent ankle sprains.
2. Compass
When going on a hike, you should be careful about maintaining a sense of direction. Getting lost on a hiking trail is a disaster that can have grave consequences. To tell your location at all times, you can use a GPS or your phone. However, if you don't want to bring devices to a hike, you should use a map to tell your location.
A great accompaniment to a map is a compass. You can check out compass reviews at nativecompass.com/. A compass will help you have a sense of direction wherever you are on the trail.
A compass has been a directional tool used for centuries. However, it can be broken and malfunction giving you the wrong direction so you should ensure that it is in good working order. There are a wide variety of compasses available. When out hiking, one that hangs around your neck is the best option to keep it safe and close.
3. Backpack
You will require a backpack when you go hiking and is one of the things you absolutely cannot do without. It will carry all your things when you are out on the hike. The backpack you choose for hiking should be strong and sturdy. You don't want it to tear easily when it is caught by some thorns.
You especially need a backpack to carry your food and water. Hydration is critical when on a hike and you will lose a substantial amount of water out there especially during summer.
You should also carry some food in your backpack when you go hiking. It will help keep your blood sugar up and energized. Fruits and baked goods like bread are great examples of food to take on a hike.
You should ensure that your backpack has strong straps that can carry your load for a whole day. The straps should be soft and broad so as to exert minimal pressure on your shoulders.
4. First Aid Kit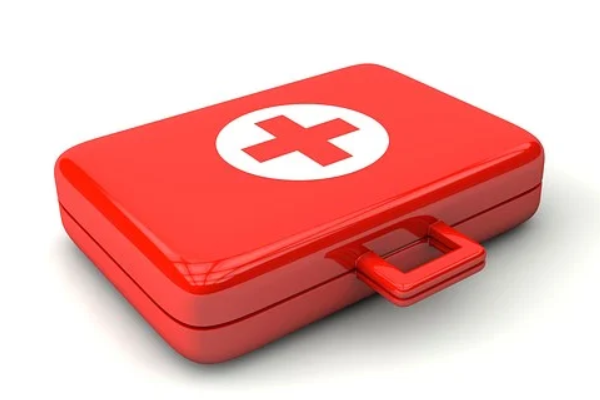 Safety is paramount when you go hiking and according to Murphy's law, something will probably go wrong out there. One of the worst things that can happen when you are hiking is getting a medical emergency because you are far away from hospitals and EMTs.
On the other hand, you can address various injuries you get while hiking such as cuts and bruises if you have a first aid kit. It is the best insurance policy you have against medical emergencies when on a hike.
A small first aid kit that can fit into your backpack should be ideal for hiking. However, you should ensure it contains all the necessary items before you go hiking. Bringing along a first aid kit is a great idea as you can use some of the items for purposes besides first aid for example scissors. You can also help anyone else hurt on a hike and maybe even save a life.
There are many other things you might need on a hike. However, the four items above address the key issues which are transportation, nutrition, navigation, and medical emergencies. If those are addressed, you can go on a hike and have no worries.
---