---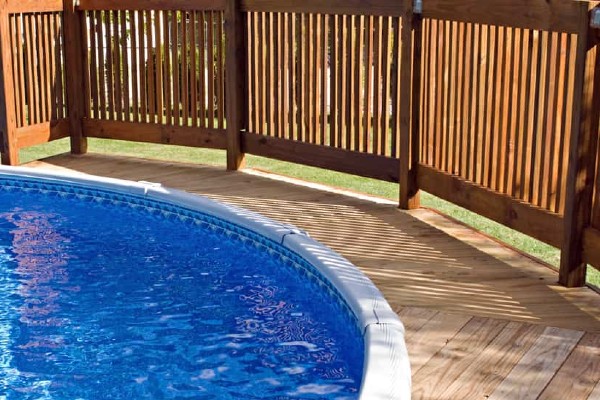 Above-ground pools enable families to spend quality time with one another when there is so little of that these days.
Particularly in the current time Covid-19 and the bad economy, above-ground pools for swimming are an economical alternative to traveling for vacations. Thus, installing a pool in your backyard will bring the whole family together to have fun and you can relax on the poolside as well. Also, it is a great way to get some exercise.
For above ground pool, there are many accessories you can get with your pool to make it versatile in function. First of all, you can add a deck to have added quality landscaping to your property's value. If you are on the fence about making a decision between this and not having one, know that an above-ground pool is a worthwhile investment on many levels.
As for the pool liners, they are great tools to protect your swimming pool from mold and other possible causes of damage. Having the actual pool repaired can be quite expensive, which is why you might want to use liners instead. There are different types of swimming pool liners, which are mentioned below.
1: Beaded Liners
This liner is very easy to install. It works by having it connected to a track around the pool, which is also called the bead receiver. It not only works for above-ground pools but also for inground pools.  Converting an overlap liner into a beaded one is also very easy; all you would need to do is add the bead receiver around the pool and connect the edges of the liner into it.
2: Uni-Bead Liners
Also called the J-hook liner, this simple-looking liner is good at serving its purpose. One great thing about uni-bead liners is that they can either be installed as a beaded or an overlapping one.
Installing it as an overlapping liner only requires hooking its edges to the hooks while they're placed at least an inch over the swimming
Installing it as a beaded liner only requires you to tear the top part of the liner and cut the unneeded vinyl so you can hook the edge into the bead receiver.
3: Overlapping Liners
It works by being placed over the floor and the walls of the pool with its edges hanging over. The edges will then be held in place by plastic coping strips, which have two popular forms, i.e., the flat ribbon and the plastic tube. You may need to change the coping strips frequently as they can easily crack.
4: Expandable Liners
More of an accessory, these above-ground pool liners have certain heights and would not be able to cover more beyond that. The expandable liners are your best option for deep pools. They can be added to the liners to cover more depth, which would then be enough for the whole pool. Expandable liners can add up to three feet in depth, which should be enough for most pools.
---