---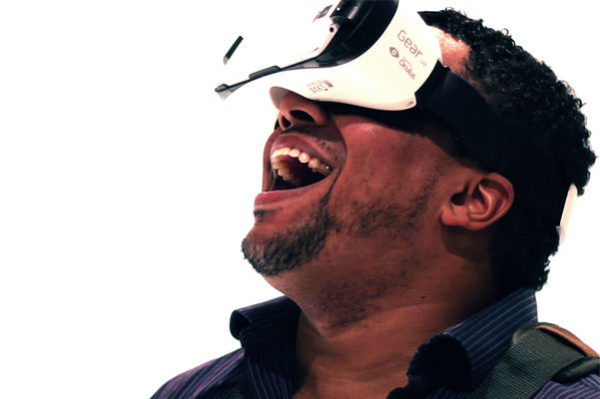 Like many other industries, experiential marketing has been hit hard by the COVID-19 pandemic. An inability to interact with consumers in person has temporarily turned the industry upside down.
While states are beginning to loosen restrictions, the reality is that live experiences could be among the last aspects of life to return.
While states are beginning to loosen restrictions, the reality is that live experiences could be among the last aspects of life to return. Because of that likelihood, we've seen brands shift to virtual experiences to reach their audiences.
However, virtual experiences are a new frontier for many, and creating one isn't as simple as transporting your IRL footprint to the internet.
Here's what you need to know as you devise your plans.
1. Focus on storytelling. Since you won't actually be in the same room as the audience, there needs to be a transitional moment when attendees arrive in their new environment.
Event Marketer highlighted how Airbnb has done this successfully. From virtual exercises in the waiting room to an opening monologue where hosts transported attendees to their faraway destination, there was great care given to the storytelling aspect of Airbnb's experiences.
This same advice applies to other virtual experiences, too, whether it's a Twitch stream or mixology class.
2. Account for A/V quality. To keep consumers' attention, it's imperative to ensure that A/V quality is top-notch. Pre-recorded videos and animated content can add polish to the video, but the majority will have to happen live to draw people in.
If there are multiple live stream hosts, you have to account for small details. Muting/unmuting microphones at the right time and maintaining proper lighting can have an outsized impact on the consumer experience.
3. Consider the before and after. Before the experience, it's important to set expectations for consumers through clear communication.
While you don't want to shoo people away, being transparent from the upfront makes sure that no one feels their time wasn't respected. Likewise, reminding them what to bring and how to prepare their device for participation will make things easier for both parties.
For an added bonus, consider sending a care package to attendees ahead of time to help them feel more actively engaged.
After the event is over, there's still work to do. If your experience is conducive to it, offer it up as an on-demand video for those who were unable to attend. Similarly, cutting the video up into digestible clips can help amplify attention on social media.
Lastly, you've gathered all these new contacts through the registration process, so now it's time to nurture and convert those leads through crafted email campaigns.
4. Engage the audience. For a virtual experience to differentiate itself from a run-of-the-mill, on-demand video, the key is audience engagement. Whether it's a dedicated social feed that encourages participants to sound off or a choose-your-own-path adventure that gives attendees the ability to make their own choices, be sure to empower them to make the experience their own.
Consider Amazon's activation for its reality road trip series, "The Grand Tour," as reported on Marketing Dive.  Partnering with Twitch and top-tier streamers, Amazon created a life-sized game of "Battleship," which the stars of  "The Grand Tour" had played in one episode. Throughout the Livestream of the game, over 50,000 users interacted with others, and ultimately, there were over 3.3 million views.
To gain that kind of traction with your own audience, it's crucial to think through all of the details before moving forward with your virtual experience. During a time where consumers are missing out on all the experiences that they so crave, the risk is certainly worth the reward reports Media Post.
---