---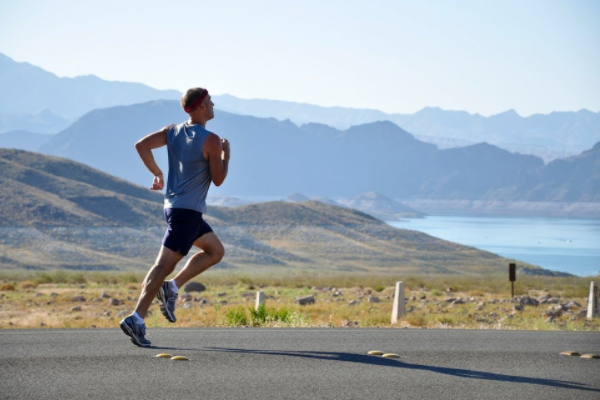 Are you looking for ways to get fitter and healthier this autumn? Here are four ways you can ensure you are doing the very best for yourself and your body.
It is vital to be healthy both inside and out as you can avoid many serious health problems by looking after yourself.
Diet
Enjoying a healthy balanced diet is one way to ensure you are giving your body everything it needs to function as it should. It gets vitamins and minerals from the food you eat and if you constantly eat junk food then your insides will not be getting the nutrition they need. Of course, you can have unhealthy food from time to time as long as you enjoy it in moderation. 
The same goes for alcohol, this should be enjoyed a little at a time and not every day. However, it has been suggested that alcohol can have some health benefits as well so it's about getting a healthy balance. 
Ensure you are drinking at least 8 glasses of water or 2 liters a day to make sure your body is staying hydrated. 
Exercise 
Exercise goes hand in hand with a healthy diet. To ensure you are continuously fit and healthy you should be doing at least 30 minutes of exercise each day. If you don't have time to get out to a gym then you can do exercise before or after work, go for a run around the block a couple of times to get the heart rate up, or do a workout at home. There are many choices for exercises at home, workout DVDs, or free workout videos on youtube. 
If you would prefer to go to the gym and access a wide variety of exercise equipment then that is great. If you are struggling to find the motivation you could access the exercise classes and work out with other people. 
Ensure you are not exercising when you are injured, if you get injured while exercising at the gym and it wasn't your fault you could check if you are eligible for some form of compensation. You can find out more about How to Choose the Right Personal Injury Lawyer by clicking the link. 
Supplements
Taking supplements can benefit you in many ways. As you get older your body starts to reduce the number of nutrients it takes from the food you consume so a good way to stay on top of this is to add supplements to your diet. Taking a multivitamin each day will ensure you are getting the right amount of each vitamin your body needs to function effectively. 
Be careful and ensure you are taking the right multivitamin for your age and gender. An example of this is vitamins aimed at individuals aged 50+ will contain different levels of vitamins than those aimed at those in their 20s. 
You may be just starting out in the fitness world or be a seasoned pro needing a refresher. Wherever you are in your journey we hope you find this list helpful. 
---