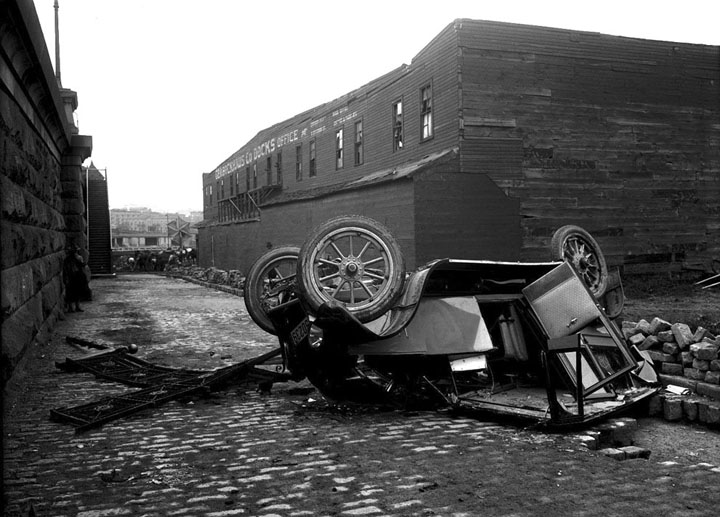 An overturned car, near the 145th Street Bridge ramp, New York, New York, July 10, 1917
Related: Check out more Harlem History HERE.
The old overturned car laying on top of cobblestone streets with its roof torn off surrounded by bricks behind it, and other trash is tucked on the side of the Bridge ramp out of the way of the public.
Via Eugene de Salignac/Courtesy NYC Municipal Archives.
Related Articles
---