---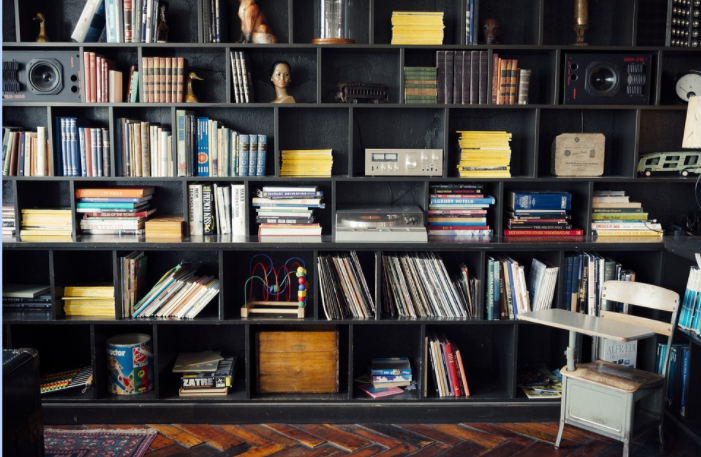 Small apartments are becoming quite popular as the population moves to metropolitan areas.
Whether you are seeking a minimalist lifestyle or a small apartment is in your price range, it is common for people to live in smaller spaces. If you live in a small apartment, you understand that every square foot counts. You may be wondering how you can fit all your belongings in a smaller space. You should strive not just to fit everything into your small space but to also ensure they are well organized. Fortunately, there are creative ways of organizing your items to maximize the space available in the bedroom, living area, kitchen, and closets. Here are ten creative ways to keep your small apartment well organized.
Attach Hooks to Your Entryway Wall
When thrown around, bags, purses, and jackets usually take lots of space. You can install hooks just close to your front door to designate a place for hanging these items. That way, you and your family or guests can leave bags and jackets hung up and free up space in the other areas of your apartment. If you do not want to drill holes in the wall, you can also use a standing coat rack. You can also get sticky hooks to attach to the wall without nails and screws.
Go For Footstools Instead Of Coffee Tables
When it comes to providing additional storage, ottomans offer a versatile way of adding space to your little apartment. In addition, to having a makeshift table or seating, you will have a place for storing your magazines, pillows, extra pillows, and many more. Furthermore, ottomans are lightweight and easy to move out of the way, unlike solid coffee tables.
Utilize Storage Cubbies
Storage cubes are an affordable and flexible way of organizing smaller spaces. Storage baskets or cubicles with handles work great as additional storage for smaller apartments since they create a home for bins and baskets. In addition, they will prevent your small house from feeling clunky. The small holes on the exterior of every basket make it very easy to see what is inside and can also label them if necessary. The good thing is that baskets are available in a wide range of sizes, and you can choose what suits your home. You can find lots of cheap cube organizers or even build your own six-cube shelf.
Expandable Dining
A drop-leaf dining table is great for smaller apartments. You can compress your table or get it out of the way to fit in a small space or lift just one lift when it's you and your friend. If you have more company, you can pull your table out and let it accommodate everyone. When collapsed, Home Astrid Dining Table is just 11 inches, but it can be expanded to 41 inches to accommodate about six people.
Get a Bed That Has Storage Space
If you are looking for bedroom storage ideas for a small apartment, then an ottoman bed is excellent. One of the largest pieces of furniture that will take up lots of space in your small apartment is a bed. Therefore, you should go for a bed that provides hidden storage opportunities. The extra storage space is an excellent spot for hiding extra blankets, beddings, towels, or other linens. If your bed has adequate storage space, you can avoid the need for a cabinet or dresser and increase your floor space. If an ottoman bed is out of your price range, you can always get a raised bed and utilize the space underneath to slide several boxes.
Free Up Space By Hanging Shoe Organizers Inside The Closet
There are tons of storage space inside the closet doors that you may not realize. Hanging shoe organizers will give you enough storage pockets for all your favorite footwear. You will not only organize your shoes, but you will also prevent cluttering the floor or closet space. These organizers can be mounted inside all your closets to offer even more storage space. The best thing is that shoe organizes are not just for shoes; they are perfect for storing all types of things that may clutter your small apartment.
Stay Organized with Stackable Shelves in Your Kitchen Cabinets
In a small kitchen, cabinet space is definitely precious. So, you should maximize what you have by installing additional shelves in your cabinet. You can add two or three rows of storage space that you never had before. When stacking your kitchen items, ensure that you organize them based on their weight. Always stack heavier items like crock pots at the bottom and lightweight items on the top.
Get Yourself a Laundry Hamper
In a small apartment, dirty laundry tends to accumulate pretty fast. You can get yourself a laundry hamper and designate space for dirty clothes within the bedroom. A laundry hamper will prevent clutter since dirty clothes will not be thrown on your floor. However, you should do your laundry often since your hamper may fill up pretty quickly, and you do not want any clutter overflowing in the bedrooms. Ensure also to store away clean laundry quickly to maximize the use of space and make your small apartment look organized.
Ikea Hallbar Bin
If your small apartment also has a small kitchen, it is best to put trash under the sink. An Ikea hallbar bin will help you hide unsightly trash from view and save on floor space. The trash bin will condense trash around the kitchen area. The Ikea hallbar bin also comes with a top handle, making grabbing a full bin more sanitary. If your home produces lots of trash, you can get yourself a triple pull-out trashcan with three lidded trash bins and a steel rack. The unit is preassembled and needs four screws to install without any technical knowledge.
Install Wall Hangers for Your Pans and Pots
Pots and pans usually take up lots of space in the kitchen. Plus, you need your cabinets and drawers for storing your cooking supplies and utensils. You can maximize your kitchen wall space to store your pans and pots vertically. Screws can be used to hang the wall hooks, or you can opt to drill holes in the kitchen wall. The best thing is that your pans and pots will be readily accessible, and you will not have to struggle to look for them inside the cabinet.
Organizing a small apartment may seem like a major challenge. However, you can transform every room in your small apartment into a functional and organized space with a bit of planning and commitment. Ensure that you redo every room within a few months and return every item to its rightful place. With these ideas for small apartments, you will enjoy an organized and clean home with less work.
Related Articles
---