---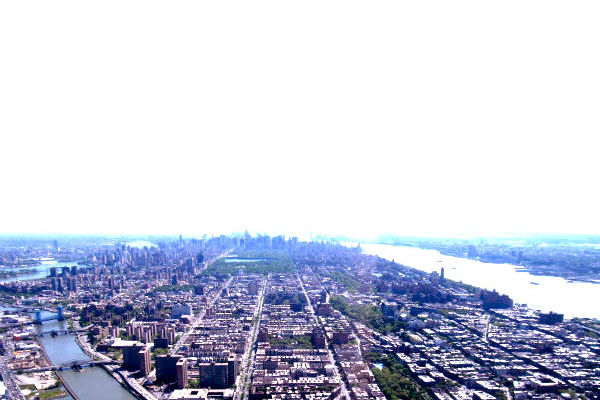 A new report by the Center for an Urban Future published on Monday offers a blueprint for helping New York City's minority-owned businesses make a full recovery from the COVID-19 pandemic.
Among other things, our report urges Mayor-elect Adams and the incoming City Council to set a goal of creating 10,000 new Black- and Latino-owned businesses over the next five years and establish a Technical Assistance Corps that would bring door-to-door counseling to every small business operating in a low- or moderate-income neighborhood by the end of 2022.
The blueprint, which was made possible thanks to a grant from JP Morgan Chase, includes 10 policy recommendations—with a focus on ensuring that BIPOC entrepreneurs are a big part of the city's post-pandemic entrepreneurial renaissance and helping existing minority-owned firms become stronger and more competitive.
The policy ideas in the report were informed by three key research findings:
Prior to the pandemic, fewer than 10 percent of New York City's businesses were owned by Black and Latino New Yorkers, despite making up over half (51 percent) of the city's population. Those numbers are likely considerably lower today, following a year in which minority-owned businesses were hit hardest by the COVID crisis.
Far too many of the city's existing minority-owned businesses were financially fragile even before the pandemic. The city's average minority-owned employer business generated less than half the revenue (45 percent) of the average white-owned employer business. Strikingly few of them had built up e-commerce capabilities or taken advantage of online marketing opportunities.
Few of New York's minority-owned businesses benefited from city-supported business assistance programs prior to the pandemic. In many of the city's low- and moderate-income communities, resources for small businesses are extremely limited. At the same time, hardly any of the organizations that do provide high-level advising or technical assistance have the resources to provide one-on-one assistance where the business is located.
The report includes multiple recommendations focused on expanding neighborhood-level assistance for small businesses, especially in the many low-income communities that have long operated with few or no small business support resources.
Please click on the link to view the full report, titled "No Small Relief: Strengthening NYC's Most Vulnerable Small Businesses."
The Center for an Urban Future (CUF) is a leading think tank focused on building a stronger and more equitable economy in New York City.
This report was made possible thanks to generous support from JPMorgan Chase. CUF receives general operating support from The Clark Foundation, the Bernard F. and Alva B. Gimbel Foundation, and the Altman Foundation.
We are also grateful for support from Fisher Brothers Foundation for the Center for an Urban Future's Middle Class Jobs Project, and ongoing support from a number of other philanthropic funders.
---