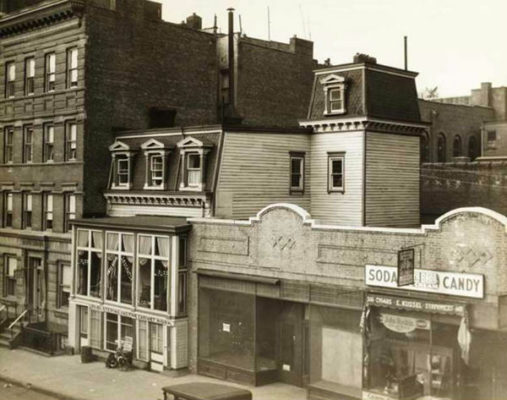 A wonderful Victorian style wooden house by photographer Charles Von Urban at 
505 West 160th Street in Harlem
, New York, in 1932.
Support Harlem World Magazine, the #1 source in the world for all things Harlem.
This early home business was a 18th century four-story building painted white with a dark trim and top Manard roof. The little wood frame house is surrounded by a number of stone houses and apartments looking north towards 161st Street.
Via The Wooden House Project by Charles Von Urban.
The Harlem Love connection: