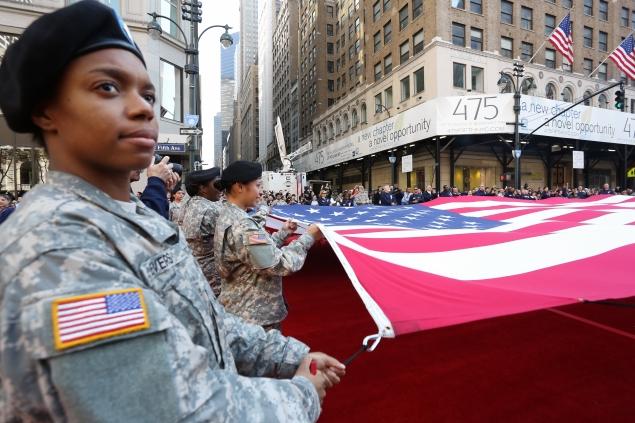 The United War Veterans Council (UWVC) is calling on New Yorkers to help deliver some Valentine's Day love to our military veterans and their families by donating gifts and cards, which volunteers will distribute to veteran hospitals in each borough, including Manhattan's VA Hospital at 423 E. 23rd Street. To participate please send or bring gifts and/or cards to United War Veterans Council, 245 West Houston Street, Room 208, New York, NY 10014. Cards can be addressed to veterans, military service members or their families.
**Donations accepted through Wednesday, February 8th, 2017**
Cards and gifts must be unsealed/unwrapped for screening and review. Donations being sought include: pre-packaged snacks, small valentines of chocolates (please be sure to include sugar free), adult coloring books, puzzle or game books, alcohol-free toiletries, gloves, hats, socks, jewelry for women, and ties for men.
UWVC is also looking for volunteers to assist with the VA hospital distribution and celebrations on February 13th, 14thand 15th, as well as the packaging and vetting of cards on February 11th. For questions, more information or to help UWVC show those who have given so much to our nation that their service and sacrifice is appreciated, contact Angela Coyle at acoyle@uwvc.org or call 718-753-2614.
For 10 years, the United War Veterans Council — producers of the New York City Veterans Day Parade — has conducted the Valentine's Caravan, delivering cards and gifts donated by the public, schools, churches, corporations and other organizations to veterans in New York City VA hospitals. 
UWVC SEEKING VALENTINE'S DAY GIFTS FOR VETERANS & THEIR FAMILIES
DONATIONS ACCEPTED THROUGH WEDNESDAY, FEBRUARY 8th, 2017, (MAIL OR DROP-OFF DONATIONS)
UNITED WAR VETERANS COUNCIL, 245 WEST HOUSTON STREET, ROOM 208, NEW YORK, NY 10014