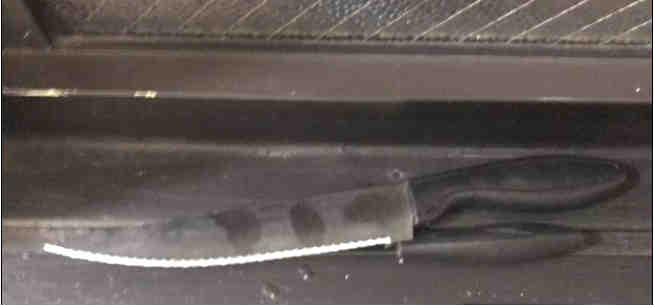 An NYPD officer shot a man armed with two knives in Hamilton Heights in Harlem, NY, on Sunday evening, police say.
The man was shot at an apartment building at West 143rd Street and Riverside Drive shortly before 5:30 p.m. as police responded to a call of an emotionally disturbed person who was attempting suicide.
Police say two officers who knocked at a sixth-floor apartment were met at the door by a man armed with two knives.
he officers ordered the man to drop the knives, but police say the man advanced toward the officers, who had retreated into a hallway. Police say one of the officers then fired his weapon, striking the man in the leg. Officials say the man had already stabbed himself once before he was shot.
The officers performed first aid and called for an ambulance, police said.
The Harlem Love connection: