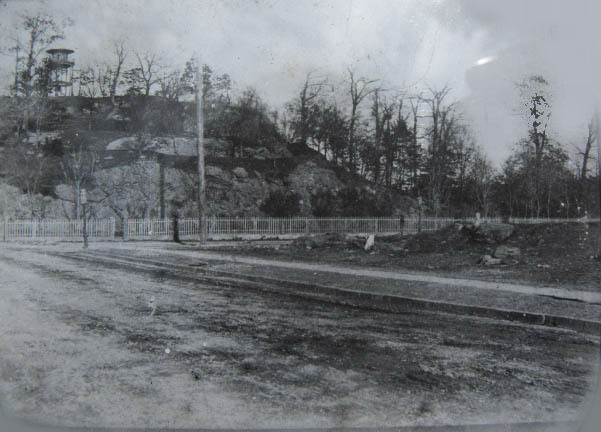 A great rare photograph of the Mount Morris Park Fire Tower (scene in the top left corner) and the park in central Harlem in 1882.
Support Harlem World Magazine, the #1 source in the world for all things Harlem.
The photograph looks north at the 5th Avenue and 123rd Street southeast corner, with the Mount Morris Park surrounded by what's looks like a white picket fence and is taken as a Glass Magic Lantern Slide.
Via e-bay
Related articles
The Harlem Love connection: