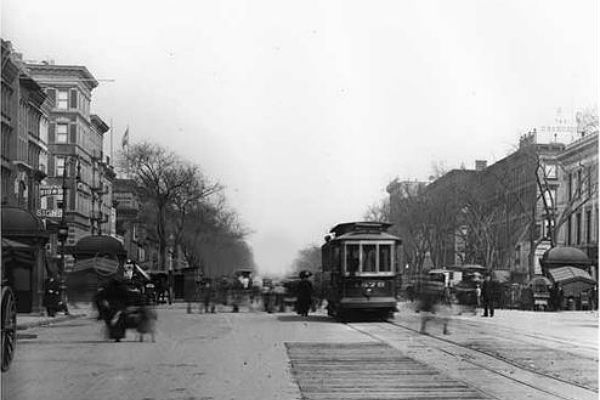 Upclose street view looking south from 126th Street at Lenox Avenue and 125th Street Harlem, NY, 1910
Support Harlem World Magazine, the #1 source in the world for all things Harlem.
2 and 3 train station hoods on each side of the street just north of Astor Row houses on 129th Street in central Harlem (Source).
Get more Harlem History here.
The Harlem Love connection: