Our Mission
Since 2010, Harlem World Magazine's, Harlem Youth Publishing Empowerment (H. Y. P. E.), has been our lead program at Harlem World Cares. HYPE is a community-based youth publishing organization that has worked with thousands of youth in-and-out of Harlem. Our mission is to recruit and train the next generation of journalists between the ages of 13-17. H. Y. P. E., empowers youth with transferable technical skills through the following program.
Our Program
Created in partnership by Danny Tisdale, Tisdale Studio and STEAM/STEM trained, students from Harlem Children's Zone, and training interns from Student Youth Employment (SYE), guided by program and research Assistant / Project Manager-Nneka R. Ibekwe at Institute for Urban and Minority Education (IUME) at Teachers College at Columbia University.
Student with digital publishing industry skills:
Photography / Video

Digital Publishing and Design

Writing and

Advertising
During each program and internships students go through an interview role play, college counseling, and continue an after program consultation with students on an as needed basis with Teachers College at Columbia University in Harlem, NY.
Our Demo
Youth 13-17 years of age have an unemployment rate of 45%-65%
Teenagers are "stopped and frisked" by the NYPD more than 30-40 times a month
35% of youth are homeless
70% of gun violence involve people of color
Girls are 4 times more likely to be affected by the AIDs virus than boys
Our Projects & Partners
The H.Y.P.E. Summer Program is a partnership between Harlem World Magazine and Columbia University, and other partners in-and-outside of Harlem. Students will spend ten weeks with our editorial staff led by Harlem World Magazine's, Editor-In-Cheif, Eartha Watts-Hicks learning the trade and craft of community journalism year around.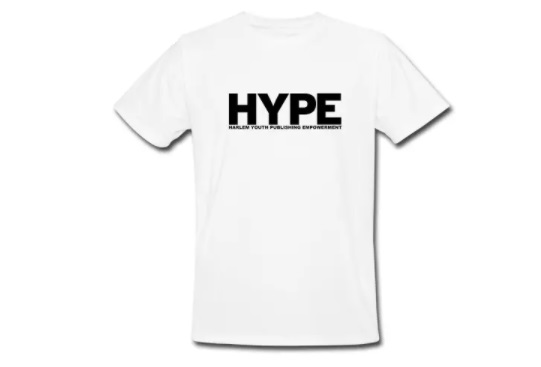 Your donation to Harlem World Cares helps us to continue doing our work: our group devised performances, our annual H.Y.P.E. Summer program, our 15 years of work.
Donate to raise money for the next generation of Harlem journalists!
Call 646.216.8698 or contact us here if you are a non-profit or a for profit to help raise money for HYPE or a Harlem non-profit.
Click here to find out more about Harlem World Cares.
Harlem World Cares,  do you?
Call 646.216.8698 or e-mail us here if you have ideas, needs, in-kind donations, financial donations, etc., that benefit a charity or the community in Harlem.
Harlem World Cares is filing for our 501(c)3 nonprofit organization status. In the meantime the Y.E.S. Foundation will work as a conduit. Harlem World Magazine is supported by individual contributions and membership (click here to join), corporate sponsorships, events and grants. A complete list of Harlem World donors and sponsors can be viewed here.