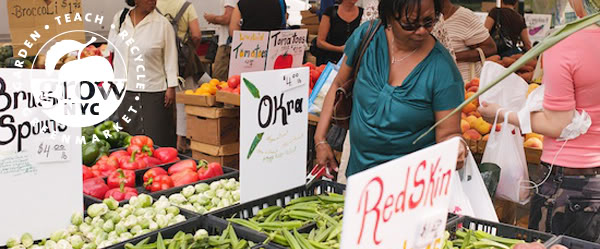 Yummy, the Harlem and Northern Manhattan Greenmarkets are open (and opening) for the 2014 season! Pick up fresh, locally-grown vegetables, orchard fruit, potted plants and flowers, honey, fresh seafood, breads, pastries and more.
Support Harlem World Magazine, the #1 source in the world for all things Harlem.
Cash, EBT/Food Stamps and WIC & Senior FMNP checks are welcome at all Northern Manhattan Greenmarket farmers markets.
Looking forward to see you at the market!
Columbia University Greenmarket – Now Open!
W 114 St & Broadway
Open every Thursday & Sunday, 8am-5pm
Textile Recycling Sundays & Thursdays 8am-3pm
Food Scrap Collections Thursdays, 8am-3pm; Sundays 8am-1pm
Ft. Washington Greenmarket – Opening June 3rd!
168 St & Ft. Washington
Open every Tuesday, 8am-4pm
Textile Recycling 8am-3pm
Food Scrap Collections 8am-3pm
175th Street Greenmarket – Opening June 26!
W 175 St & Wadsworth Ave
Open every Thursday, 8am-5pm
Textile Recycling 8am-2pm
Food Scrap Collections 8am-2pm
Inwood Greenmarket – Now Open!
Isham St btw Seaman & Cooper
Open every Saturday, 8am-3pm
Textile Recycling 8am-3pm
Food Scrap Collections 8am-1pm
The Harlem Love connection: