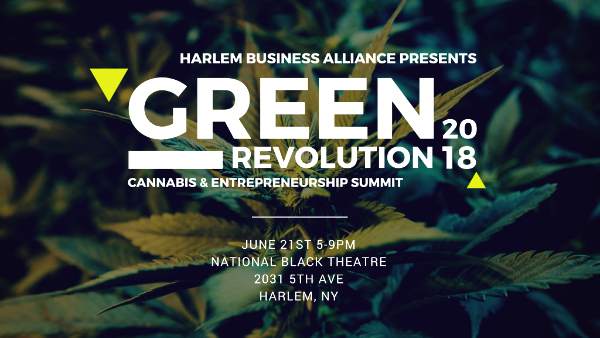 On Thursday, June 21st, 2018, Harlem Business Alliance will be hosting Green Revolution 2018: Cannabis & Entrepreneurship Summit at the National Black Theatre.
Support Harlem World Magazine, the #1 source in the world for all things Harlem.
This conference will explore ways in which minority communities can stay ahead of the curve from a business perspective as cannabis becomes legal in more and more states.
June 21st, 2018, 5-9 pm est
Be on the lookout for more details in the coming weeks here hbany.org
The Harlem Love connection: