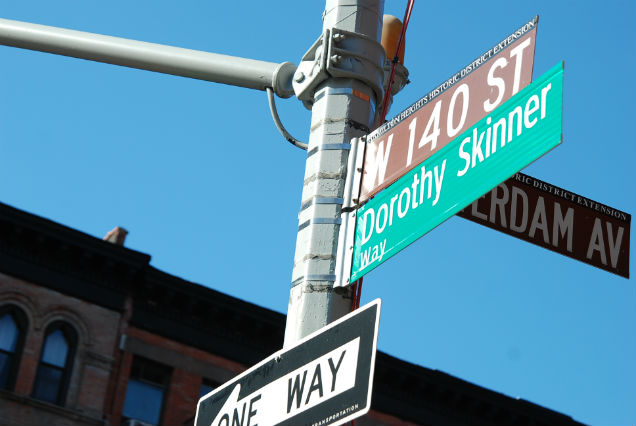 Support Harlem World Magazine, the #1 source in the world for all things Harlem.
By Rudy Collins
The family and neighborhood friends of Dorothy Skinner gathered at 140th Street and Amsterdam Avenue in Harlem, New York.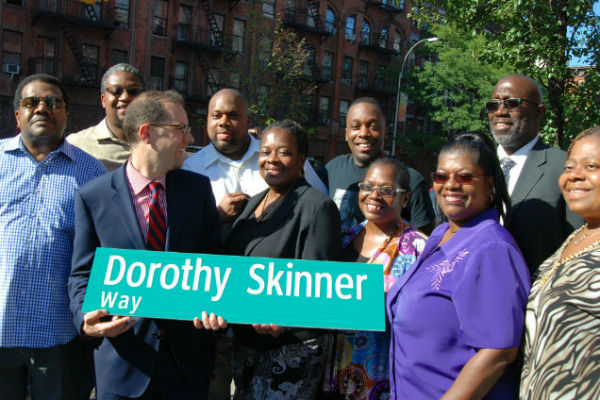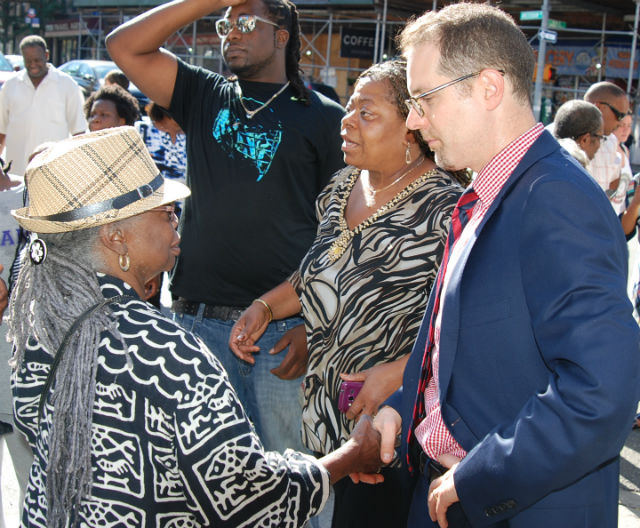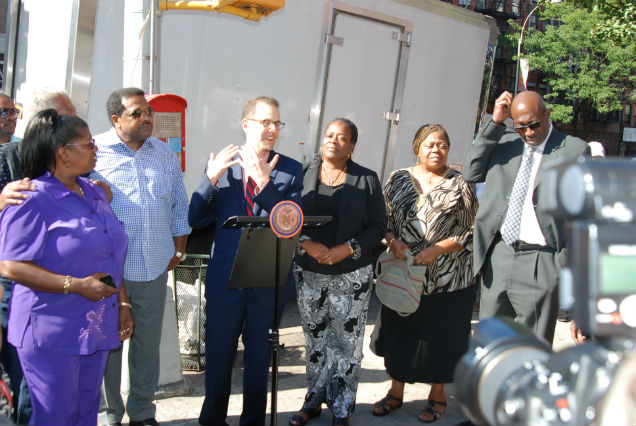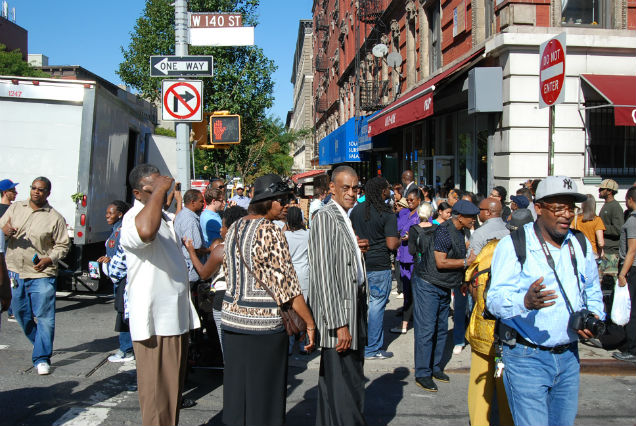 They all took part in the ceremonial renaming of the street to Dorothy Skinner Way that was officiated by Harlem City Councilman Mark Levine.
The Harlem Love connection: