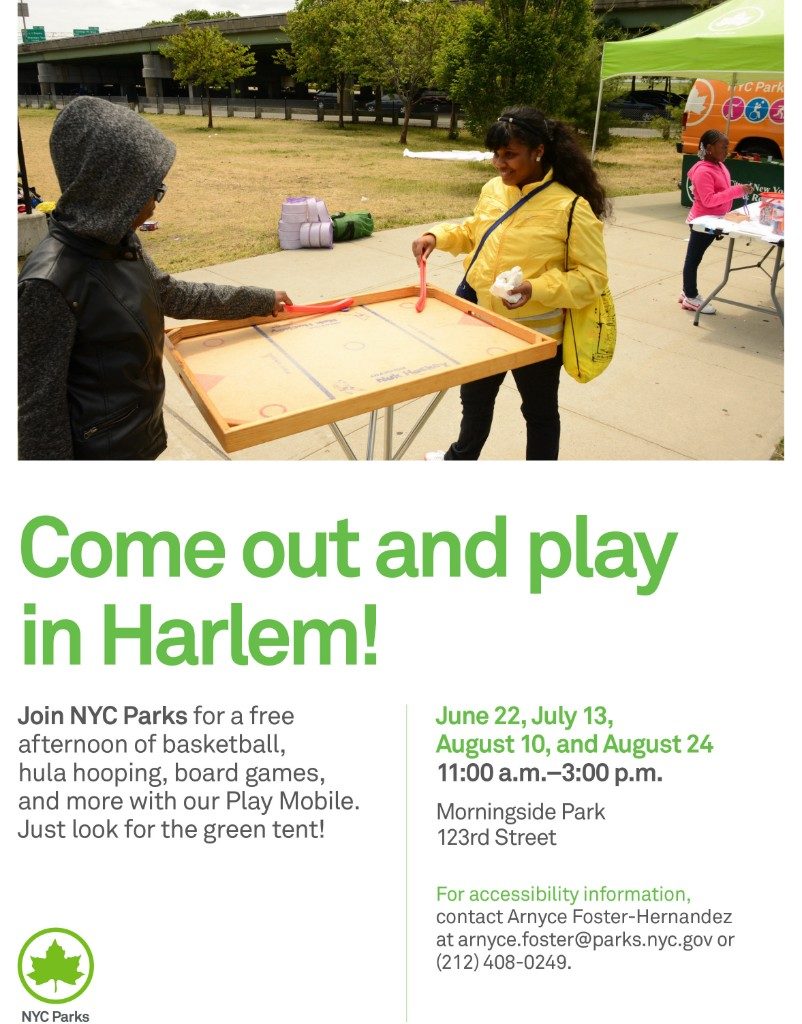 Get your dancing shoes ready for a afternoon of basketball, hula hooping, board games, and more with our Play Mobile event in Morningside Park at 123rd Street in Harlem, New York.
Support Harlem World Magazine, the #1 source in the world for all things Harlem.
Just look for the green tent!
Free, June 22nd, July 13th, August 10th and 24th, 2018
11 am – 3 pm
Marcus Garvey Park Richards Rodgers Amphitheater, 18 Mount Morris Park West (at 122nd Street, New York, NY, parks.nyc.gov
The Harlem Love connection: